Katy Perry Quiz: How Well Do You Know Her?
The ultimate test for all the KatyCats! Can you answer these 10 questions about the Queen of Quirk?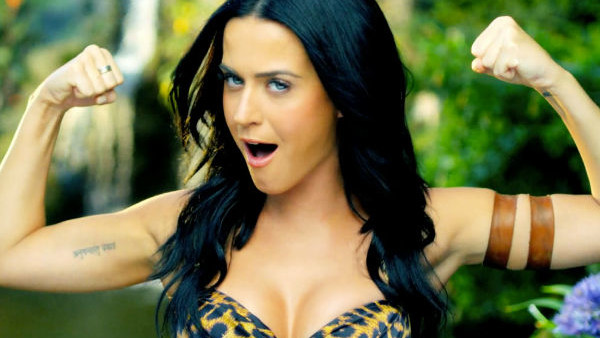 Katy Perry is a real trailblazer for female music artists, known for her party pop anthems, quirky stage sets and colourful music videos. The eccentric megastar burst into the spotlight with the release of her second album One Of The Boys back in 2008 featuring powerful pop ballads like "Hot 'N' Cold" and "I Kissed A Girl".
Perry has eclipsed global stardom as a pop sensation with a highly devoted fan-base. She currently has the most followers on Twitter ahead of the likes of Justin Bieber and her pop chick frenemy Taylor Swift. Fans are wildly speculating online that we might actually be getting a collaboration from the two rivals after a series of suggestive teases!
The provocative popstar has won multiple awards and smashed so many records en route to being ranked at the top of the charts. Katy Perry has also ventured into Hollywood by appearing in various movies and TV shows, notably voicing Smurfette in The Smurfs reboot and its sequel as well as currently being a judge on the singing show American Idol. Her mainstream success has also attracted media attention with her private life regularly appearing in the tabloids.
Answers at the end!
1. What Is The Name Of Katy's First Album?