Korn: EVERY Album Ranked Worst To Best
The Gods of Nu-Metal.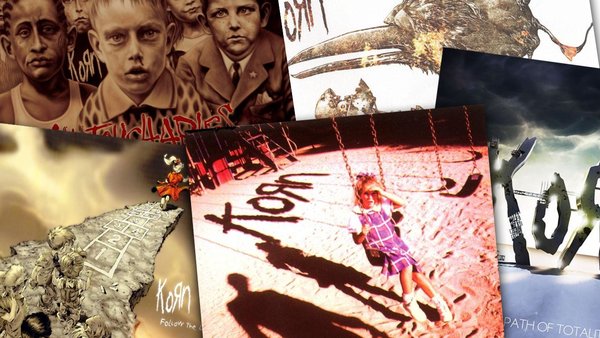 Releasing their first demo in 1993, Korn are often credited as the band that brought nu-metal to the world. Influenced by the thrash metal, hip-hop and punk rock that had led the music scene for the last decade, the band burst onto the scene with their first, self-titled studio album in 1994, with a dirty, unique sound, angst-ridden lyrics and a brilliant balance of funk and pure heavy metal.
Since then, Korn haven't slowed down to take a breath. Despite some line-up changes, hit-and-miss experiments and personal bumps, the band have released thirteen albums, the latest of which coming out to rave reviews in 2019.
Though the nu-metal genre has melted away from what it once was, Korn have remained true to their roots throughout their near thirty year career thanks to the powerful lyrics and vocals of Jonathan Davis, the slap bass prowess of Reginald "Fieldy" Arviza and the the pioneering sounds of guitarists Brian "Head" Welch and James "Munky" Shaffer.
Not all of their albums have hit the same level, but each offer up enough to love, from scathing lyrics on alienation and pain to musical mastery that no other band has ever been able to emulate. In celebration of Korn simply existing, here are all 13 of the band's studio albums ranked worst to best.
13. Remember Who You Are
Still standing as the biggest bump in Korn's career, Remember Who You Are saw the band re-enlist the help of producer Ross Robinson, who worked on their far superior debut album and its follow-up, Life Is Peachy. Remember Who You Are has some solid beats, from the opening track "Oildale (Leave Me Alone)" and the album-best "Let The Guilt Go," but outside of these two solid Korn entries, the rest of the album falls uncharacteristically flat.
Feeling like a re-tread of the band's previous work, Remember Who You Are breaks no new ground, and although Davis' vocals are as great as ever, the production leaves the rest of the album feeling tinny and weak. By the final track, it's likely you've zoned out from what's playing, and ready to put on Life Is Peachy to relive better days.
Best songs: Let The Guilt Go, Oildale (Leave Me Alone)