Mansions On The Moon - 'Full Moon' Review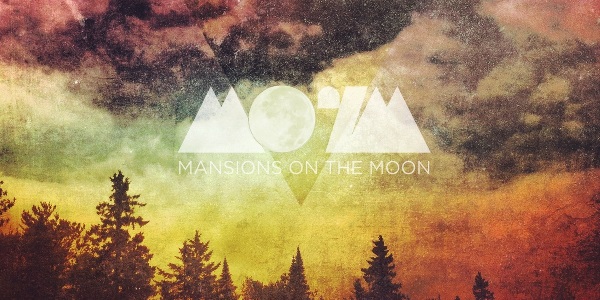 rating: 3.5
Californian band Mansions on the Moon certainly have some good contacts. Their first release saw their name alongside Diplo and Deadmau5 on the intriguing 'Paradise Falls' mixtape. On the back of that Pharrell Williams was an executive producer on their last EP, 2012's 'Lightyears'. This time they are out on their own for the first time with the 'Full Moon' EP. Without the direct influence of their friends, Mansions on the Moon have reverted to an unobtrusive ambient sound. The timing of this release is perfect; it is a great soundtrack for the changing seasons and longer nights. Opener and title track 'Full Moon' sets a marker and is certainly the most immediate and radio friendly track. There is no doubt from the very start that this is a pop band confident and assured in their abilities. From a strong start, 'It's Not Too Late' stumbles a little; "Now all the life is gone" sings Ted Wendler melodramatically "and like a ghost I can't stop holding on." Lyrics are not a high priority with this genre but it would be nice if they felt less like an afterthought than they do here. 'More Than Nothing' builds into a strong pop song by intelligently using the minimalist style of bands like The XX and then making it more accessible by applying it, along with a strong guest vocal by Codi, to a solid pop song that would not be out of place on records by most contemporary top 40 acts. In a trend started by their previous releases, 'Full Moon' has its fair share of guests. Two of the five songs feature guest vocals. The best of these is 'Heart of the Moment' which features Zee Avi in a beautifully judged cameo. The track itself is the most assured of the collection, capturing the retro 80's sound while remaining current. http://www.youtube.com/watch?v=Rur9U5sNUd0 'Make this song like the last song and the song before that' is an apt lyric from final track 'Radio.' It talks about songs on the radio all sounding the same in a track that, ironically, sounds like most other things on the radio today. There is nothing wrong with that and the track itself is hard to fault but it leaves an unwelcome sense of misplaced arrogance as the final tone of the record. A couple of years ago the fashionable indie scene decided that the hot thing was simplistic, overly sincere indie pop in the vein of Bon Iver and Birdy. Today that has shifted from guitars and pianos into ambient electronica. In the best possible way Mansions on the Moon's 'Full Moon' is a solid piece of that chilled out scene. Early mornings and late nights deserve to be soundtracked by this band's records. Musically this is a faultless and slickly produced collection, and yet, I can't escape that it feels like a sampler by a band that is certainly talented and capable, but unsure of where on the musical landscape they want to lay their hat. The band claim to fuse electronic music, hip-hop, indie rock and pop but on the sound of their latest release they do not. Instead they hold a middle ground of electronic pop that is popular right now. These songs do not have the hooks to make a chart impact like The 1975, Hurts or Chvrches and they are not indie or experimental enough to court Mercury Music Prizes. There is a place for this band to become huge but they haven't quite found it yet.
Want to write about Reviews? Get started below...
Create Content and Get Paid
---
Terry Hearn
I have one golden rule: There is no such thing as a guilty pleasure. Any song or film that makes you feel good doesn't need justifying.
See more from Terry