Max Cavalera Interview: Soulfly, Tribal Music & Ritual
The Brazilian metal hero is going back to the primitive on Soulfly's eleventh album.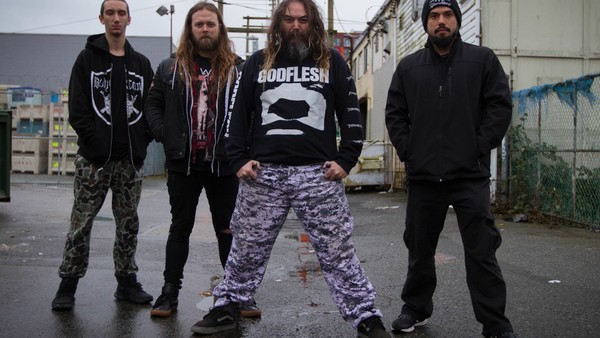 In 1998, the international metal heavyweights Soulfly released their self-titled debut. Crafted in the aftermath of frontman Max Cavalera's exit from Sepultura – a pioneering, Brazilian juggernaut that he co-founded at just fifteen years old – the album fused the tribal power of classics like Chaos A.D. and Roots with dark, grooving nu metal.
Exactly two decades later, Soulfly stand as modern titans of thrashing, hook-driven heaviness and rest on the precipice of unleashing their long-awaited eleventh LP, Ritual. Under the watchful eye of producer Josh Wilbur, this newest disc calls back to the world music-flavoured mastery of Max's '90s output (this time inspired by the Native American Navajo people), but delivers these multicultural folk stylings as undercurrents of what is otherwise a domineering death metal bruiser. Tracks like "Ritual" and "Blood on the Street" sandwich unyielding yet anthemic brutality between avant-garde instruments and choral chanting, while "Evil Empowered", "The Summoning" and "Dead Behind the Eyes" are all examples of focused viciousness bolstered by harsh grunts and insane guitar shreds.
With Ritual dropping in less than a fortnight, I got to chat with Max about the new album, his love of tribal music and his youth as a metalhead on the mean streets of Brazil.
Matt Mills: "What was it like growing up as a fan of metal in '80s Brazil? Was it quite a rare thing in that country at that time?"
Max Cavalera: "We lived in Belo Horizonte and there was a really tight group – maybe twenty or thirty of us – that liked this music. Everybody was more into Brazilian music and samba. The funny thing is, when they had the Rock in Rio festival, they had all kinds of music: a pop day, a jazz day and a heavy metal day, with Ozzy and Iron Maiden. And the heavy metal day was the biggest day. That's when Brazil realised that it is a heavy metal country. We never knew about it, but we love heavy metal in Brazil! Even for us it was a bit of a shock. Now Brazil is a big [destination] for a lot of international bands."
"I've read that you even learnt English by translating Black Sabbath lyrics."
"Most of it. I used to get copies of Vol. 4 and Sabbath Bloody Sabbath and translate all the lyrics. In fact, one day I was translating Motörhead's 'Dancing on Your Grave'; 'grave' [in Portuguese] is 'sepultura'. That's where we got the name for the band."
"Through Sepultura and, later, Soulfly, you've integrated native Brazilian music into heavy metal. What is it about that music that makes it fit with metal so well?"
"Through the years, you try to find your own style; your own unique personality. I was always into Brazilian tribal music and the culture of tribes was always fascinating to me. I find it very mystic and very different to anything else, so when we started incorporating that into Roots and Soulfly, it kind of became my trademark. I'm really happy to revisit that on the new album, Ritual. It's probably the most tribal Soulfly album since Primitive. It's like a comfort zone, doing tribal work: it feels so natural to me. I'm proud of it; I feel like I'm one of the people that introduced that into metal. We got to make our mark in heavy metal in such a unique way."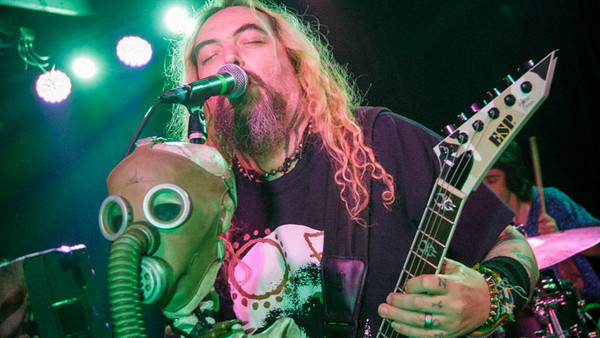 "The tribal moments on Ritual are more Native American than Brazilian. Is that a result of you moving to Arizona a while back?"
"For sure! I've been in contact with the Navajo for twenty years. My connection with them is really strong so, when I decided to do the new record, I wanted to do some recordings with them. I grabbed a backpack and a ten-dollar microphone, rented a hotel room in Tuba City – which is Navajo land – and six of the Navajo guys came into my room with their drums. They just chant and I'm in the middle, recording it all live. That gave birth to the opening of the album and a chant at the end of 'Blood on the Street', which is about the murder of a Navajo girl by the police."
"Both yourself and Ritual's producer, Josh Wilbur, have said that you wanted the album to sound like earlier Soulfly. Is that why you hired Josh, because you both had that same goal?"
"One of the reasons you hire a producer is to get stuff out of you that wouldn't come out naturally. That's where Josh came in. He's a huge fan of Chaos A.D., Roots and Soulfly, and he wanted the songs to sound like a combination of those three records. I was pushing for more stuff that I listen to, like Polish black metal and Swedish death metal. And because I'm pulling for something extreme, heavy and thrashy and he's pulling for something more grooving, it was like a friendly argument. Out of the argument, something good came out. And, for me, revisiting the tribal stuff felt like re-watching an old movie you haven't seen in twenty years: 'Oh my God, I forgot how great this movie was!' In the end, the album came out cool because of all those elements together."
"You've recently done a few tours revisiting older material, like Return to Roots and the Nailbomb Point Blank run. Did those tours affect your decision to revisit the early Soulfly sound?"
"I think so. I made Ritual right out of the Nailbomb tour and, on Ritual, there is a lot of industrial and electronics that have spilt over from Point Blank."
"Finally – including Sepultura, Soulfly, Cavalera Conspiracy, Killer Be Killed and Nailbomb – this is your 22nd album overall. So how hard is it to still be creative after almost two-dozen records?"
"It feels good! I like to stay busy and keep working, that's why I have all these projects. I think, next year, we will work more on Killer Be Killed; to keep busy and jump from one to the other challenges me to be a better musician. I'm in all those bands, but they're so different from each other and I like that. So you've really got to stretch your playing and your imagination."
Ritual is out on 19th October via Nuclear Blast Records.
Create Content and Get Paid
---