Meat Loaf: 10 Incredible Forgotten Songs
So much more than a Bat Out Of Hell.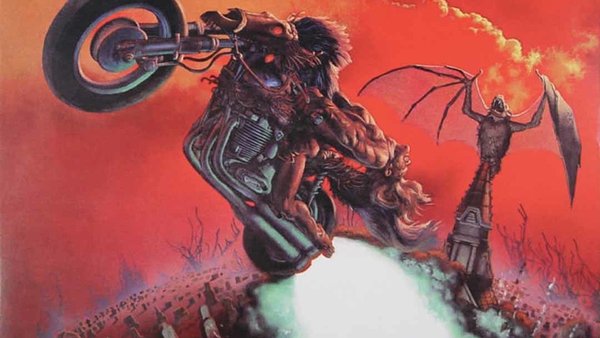 The music world lost one of its most original stars with the death of Michael Lee Aday - better known as Meat Loaf - on 20 January 2022.
Ask someone for a Meat Loaf song and they are likely to name you something from 1977's multi-million selling Bat Out Of Hell. The iconic title track, heartbreaking 'Two Out Of Three Ain't Bad' and insane 'Paradise By The Dashboard Light' are all classics, and perfect examples of the sincere outlandishness Meat Loaf could achieve.
However, the handkerchief-clasping rock legend had another forty years of recording in him after Bat Out Of Hell and as a result there are dozens of defiant, overblown and riotous gems to discover.
Listening to Meat Loaf's back catalogue offers so much more than 'I'd Do Anything For Love (But I Won't Do That)' or 'Dead Ringer For Love': from heart wrenching ballads to stomping stadium rockers to explosions of teenage emotion.
So let's get on our silver-black Phantom bikes and speed through the unsung gems of the Loaf's under-appreciated discography.
10. Going All The Way Is Just The Start (A Song In 6 Movements)
2016's Braver Than We Are saw Meat Loaf and Jim Steinman reunite for a full record's worth of material for the first time in 23 years.
Fittingly it ended up being the final album for both men. This track has all the staples of a Meat Loaf-Steinman classic - a horny yet pretentious title, back-and-forth with a full-throated female counterpart, and an epic length.
The connections with the past also take the form of Karla DeVito and Ellen Foley, who both had collaborated with Meat Loaf on the classic Paradise By The Dashboard Light, the latter singing on the Bat Out Of Hell original and the former appearing in the iconic video.
The pair provide Meat Loaf with two powerful voices to play off, acting as a perfect compliment for his weakened range. Loaf doesn't move much past a speaking voice for a lot of the song but his trademark emotion still overpowers the listener.
A distillation of everything that made their partnership so memorable, shrunk into one eleven-and-a-half minute opus, Going All The Way... builds up to the theatrical rock that Steinman needed Meat Loaf to truly realise. The final movement turns into more of a chant, fading into the ether. A fitting end to their landmark collaboration.