Music Quiz: How Well Do You Know Alter Bridge?
You think you know them?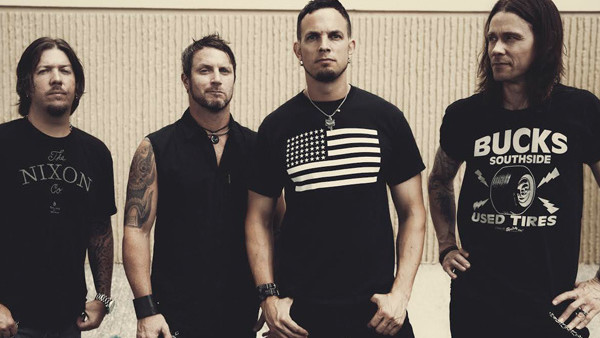 Since its members transitioned from other projects into Alter Bridge, the band's heavy, yet melodic music has become a mainstay in rock. With so many style variations, the foursome have been labelled in multiple genres, from hard rock to heavy metal to post-grunge, making them one of the top bands in the world to see live.
Throughout their six studio albums, Alter Bridge have captivated music fans and racked up a number of industry achievements. In October 2010, the band's song "Ties That Bind" from Blackbird was listed by Total Guitar as the 41st greatest guitar song of the decade, alongside Ultimate Guitar Archive listing AB III as the seventh best album of 2010 just months later. In addition, in March 2011, the dual guitar solo "Blackbird" became famed for, was named the greatest guitar solo of all time by Guitarist, which is quite the accomplishment given they beat the likes of Pink Floyd, Guns N' Roses and Led Zeppelin to the accolade.
With their lengthy time at the top end of rock's musical hierarchy, how hard is it to remember some facts about the band's career? With that question in mind, in this quiz, WhatCulture tests how well you know Alter Bridge.
1. Alter Bridge Was Formed In Which Year?