Nicki Minaj: Queen - Review
Don't call it a comeback.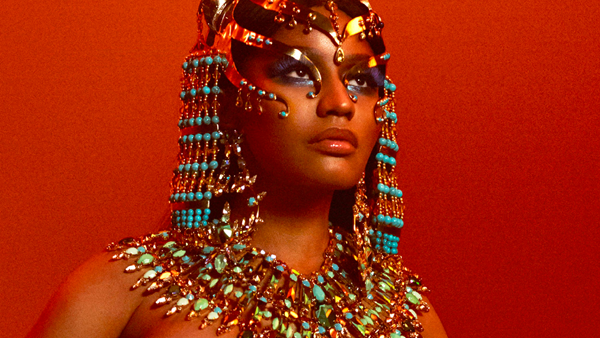 Hip-hop has long held partisan views on penmanship: men write their own bars, women have men write theirs for them. While few can sincerely hold these truths to be self evident, rap authorship when it relates to the female rapper, is enduringly presupposing. While Cardi B gleefully shared minority co-writing credits to the tune of over one million units, Nicki Minaj is keen to impress on her punters - and her peers - that her libretto is of her own hand.
Hip-hop has, for better or worse, always been a rivalrous genre. From the crowd pleasing competitive braggery of Big Bank Hank to the imperishable, bigoted quest to declare one female head and shoulders above her muliebrous contemporaries - hip-hop is invariably concerned with who is number one. Perhaps to spite Cardi and regain the manufactured mantle of 'Queen of Hip-Hop', Nicki immediately asserts her proof of concept on the sumptuous soca soaked 'Ganga Burns'.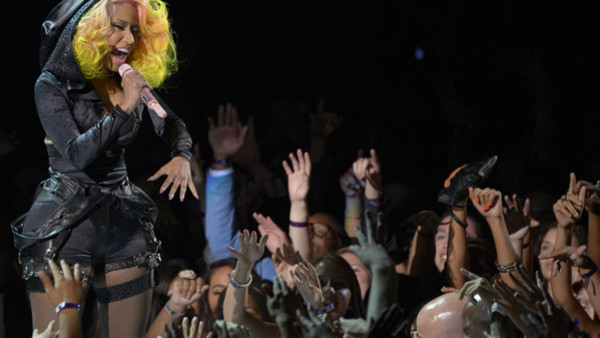 Minaj's adaptable vocals are relentlessly vitriolic and routinely vainglorious, switching from trademark animated metaphors to crooning hooks to her spoken British alter ego. Flipping the Notorious B.I.G's chauvinist classic "Just Playing" into a run-and-hide collection of fantasy sexual encounters with some of hip-hop's most notable names on "Barbie Dreams"' - an album standout certain to fracture some fragile egos.
Singles "Rich Sex" and "Bed", featuring Lil' Wayne and Ariana Grande respectively, are more than presentable radio efforts that don't stray from the carnal current that permeates Queen. Minaj wears her emotion on her sleeve on the alluring R&B anthem "Thought I Knew You" featuring the Weeknd and her bluster with a wry smile on 'Majesty', which features a tantalizing verse from a revitalized Eminem. However, Queen is dealt it's first bum note by a gaudy hook by Rae Sremmurd collaborator, Swae Lee on "Chun Swae".
Rejecting the agreeable trend in hip-hop set by Kendrick Lamar's DAMN and Kanye West's yatra to Wyoming - to elect for quality over quantity - Queen is ultimately weighed down by its 19 tracks. Meandering into its mediocre second half, Queen's most unwelcome subject is the prosaic pop endeavour "Come See About Me". Surrendering to the stream seeking tendency to upholster albums with desultory ditties, Minaj arguably achieved her ambition of dropping a landmark comeback by the appearance of the platinum single "Chun Li" at track 10.
If you press stop around the half an hour mark, Queen is a rousing comeback for Minaj, littered with droll double entendres and contagious choruses. A strong enough statement to persuade naysayers that she can still deliver better bars than the majority of peer group; Queen is a testament to Minaj's manifold melodic talents - and to the contention that less really is more.
Verdict: ★★★☆
Create Content and Get Paid
---