The Rolling Stones: Ranking The Albums Best To Worst
22 studio records ranked for your pleasure.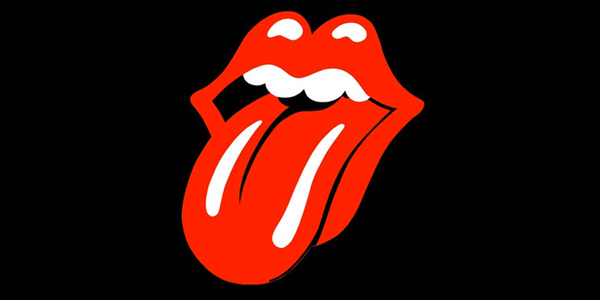 It's important to stress something from the outset here: we come to praise the Stones, not bury them. As a band the Rolling Stones have been responsible for some of the most amazing, timeless music ever recorded. But let's be honest here: they've also been responsible for a lot of not so great tunes as well, especially from the 80's onward. No rock group has sustained the kind of insane longevity that the Stones have (50 years and counting) and as such they deserve to be given a certain amount of slack. No one seriously expects Mick and Keith to crank out LP's of a quality level that they produced in the '60's. For one, they aren't those same people anymore, having had several decades of growth and experience between then and now. Are you the same person you were 40 years ago? Were you even alive then? So although their modern output is not nearly at the same level of their classic albums, it's kind of amazing that they even exist in any form at all in 2014. We should give the Stones a permanent critical pass just based on the albums in the Top 10 here: no other group has a stretch of records of such amazing honesty, depth and rock and roll passion. Still though, the lesser entries in their catalog when compared to their legendary albums can't help but look weak by comparison. And so, keep that in mind as we analyse the Rolling Stones album output: they can't all be winners. Here then, are the Rolling Stones studio albums, ranked from best to worst.
22. Exile On Main Street
http://www.youtube.com/watch?v=t2vvCsLAW2I
Date Of Original Release:
1972
Key Tracks:
Happy, Tumbling Dice, Just Want To See His Face, All Down The Line, Turd on The Run.... everything really. With near-universal fan and critical consensus, this is the creme de la creme of Stones albums, a double album overstuffed with classic tracks and a decadent, murky sound. Surprisingly, critical reaction at the time was fairly negative, with complaints about the "muddy-sounding" production, but the sonic murk covering these songs gives them an extra dirty sheen that suits them perfectly. Recorded while the Stones were in tax exile in France, this was the last time the Stones would operate at the peak of their powers. Exile is a drug-fueled masterpiece, that bands from Royal Trux to Liz Phair have aspired to emulate in their own work. It does seem strange that Mick Jagger himself has been quoted as saying "I don't particularly think it's a great album." For anyone with ears though, putting this up against anything the Stones recorded after 1990 leaves no question which is superior.
21. Beggars Banquet
http://www.youtube.com/watch?v=Ml859bN4nTA
Date Of Original Release:
1968
Key Tracks:
Country Honk, You Got The Silver, Midnight Rambler, Sympathy For The Devil The initial sleeve, featuring graffiti covering a urinal, was deemed "too offensive" to release in America, so a substitute was devised, featuring the title in an ornate cursive font against a white background, like an invitation to a swanky party. And that invitation is one you should accept. The Stones definitely needed to rebound from the critical disaster of Their Satanic Majesties Request, and this succeeded as an amazing return to form. The Stones were at the beginning of an amazing creative hot streak in 1968, and this album has set a standard that no one, not even the Stones themselves have surpassed. "Midnight Rambler" is a richly detailed, vivid horror story come to life. "Sympathy" still stuns whenever you hear it with its amazing lyrics and gale-force singing. "You Got The Silver" is a great early solo take from Keith and a genuinely heartfelt love song. By ignoring rather than pandering to musical trends at the time (there's not a trace of "psychedelia" to be found here) The Stones give us an all-time classic.