Slayer: All 10 Albums Ranked From Worst To Best
The never-ending search for a truth never told.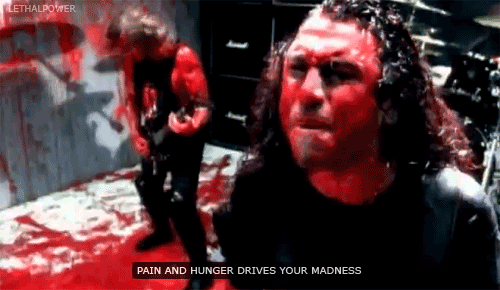 Slayer are the heaviest band on the planet. Everyone knows this. Their brutal mix of shredding guitars, devastatingly fast blastbeats, snarled vocals, pitch black lyrical themes and ridiculously fast songs not only drove thrash metal into spaces that Metallica and Megadeth could only dream of, it also effectively laid the blueprint for extreme genres such as death metal, grindcore and black metal. There's no question - without Slayer, metal would be far less pulverising. The band has been throwing out its dirty, gnarly and aggressive sounds for almost 35 years now, and it has gone through some incredible hardships in that period. The most devastating of these, undoubtedly, was the death of founding Jeff Hanneman in 2013. Along with Tom Araya and Kerry King, he was one of the mainstays on the band, and there can be no doubt that his absence from their eagerly-anticipated 11th album Repentless will be felt keenly. The band has been consistently brilliant, throwing out great extreme release after great extreme release, despite having a roster of drummers that has rotated more frequently than that of Spinal Tap. Their 10 albums to date are ranked here, from worst to best, in anticipation of their first release without key songwriter Hanneman. This list shows that firstly, the classics are the best; and that secondly, Dave Lombardo is far and away the greatest drummer that the band - and arguably the world - has ever seen. Oh, and Undisputed Attitude - their album of punk covers - isn't included. Partially because it's not original material, and partially because it just doesn't stand up alongside the other releases.