The Smiths: Every Album Ranked Worst To Best
Running down the works of Marr, Morrissey, et al.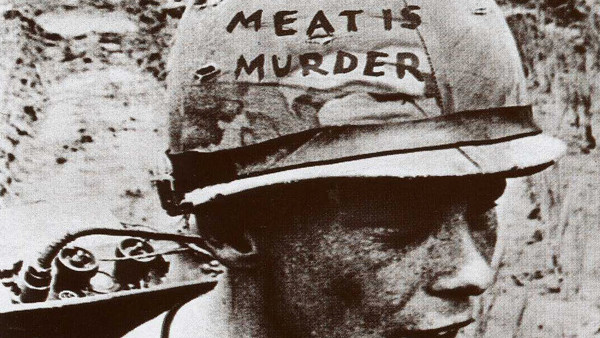 Only a handful of bands can claim to have had as much impact in such a short window of time as The Smiths.
Formed in 1982 in Manchester, the group released their first record in 1984, followed it up with a further three studio albums and a B sides collection, and called it a day in 1987.
In that half decade spell they helped pioneer a pristine, jangling guitar sound courtesy of Johnny Marr, and helped kickstart a revival of earthy, incisive (but incredibly witty) lyricism via the instantly iconic (if personally problematic) writing of Morrissey.
The Smiths wore their everyday Englishness on their sleeve in a time when most UK pop stars were still trying to be one of extraterrestrial figures, flashily monied, or just American. Their influence can be felt in the majority of mainstream '90s British rock, and way beyond, affecting bands across the pond as well.
With such a concentrated period of creativity, The Smiths didn't last long enough to go downhill, so most of their music is at least pretty good, but (to paraphrase a lyric) some albums are better than others - here's how they stack up.
5. The Smiths
The band's first album is by no means a bad record - in fact, it's very good indeed, one of the most assured debuts of the decade. So while this may seem like a lowly placing, we're judging on a curve here, and compared to some of the rest of the catalogue, it drops points for a slightly stodgy pacing as well as the lack of variety found on the rest of the group's releases.
Unusual for a debut particularly, The Smiths stacks most of its best tracks on the second side. After a bit of a languorous period, the album reaches its arguable peak three quarters of the way through - "What Difference Does It Make" is a much needed bolt of energy with one of Marr's finest riffs and a charismatic performance from Morrissey.
Opener "Reel Around The Fountain", while a great song, is a bit of a ponderous start to the record, and the succession of mid tempo tracks that follow makes The Smiths less immediate than the rest of the band's work.
Loads of great songs here - "Hand In Glove" is another bonafide classic - but the band's willingness to mix styles and genre later on means this album, while admirably cohesive, is the least engaging of the bunch.