The Weeknd Comes To Universal's Halloween Horror Nights 2022
Find yourself inside the dark imagination of The Weeknd this Halloween Horror Nights.
The Weeknd will feature at Halloween Horror Nights 2022 at both Universal Orlando Resort and Universal Studios Hollywood from this September!
"The Weeknd: After Hours Nightmare" will take you into the dark world of one of the biggest names in music. Taking music from the award winning and record breaking album "After Hours", the house will see you stalked by "slashers, bandaged maniacs, gruesome toad-like creatures" and all the other horrors that he can conjure.
As you find yourself trapped inside his twisted mind, you'll be searching for a way out. Select tracks from "After Hours" will be playing as you run for your life. Characters inspired by the music videos and short films of The Weeknd will follow you in this surreal world.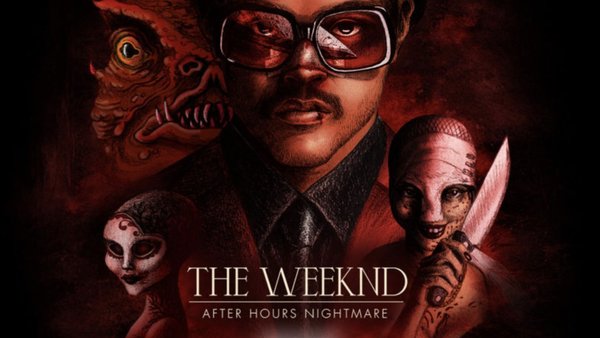 Abel 'The Weeknd' Tesfaye said about the dream collaboration; "I always wanted my own Halloween Horror Nights haunted house as Halloween has always been significant to my music."
"The Weeknd: After Hours Nightmare" will join a strong line up of houses already announced for this year's event. Guests on both US coasts will get to experience the unrelenting danger of Michael Myers with "Halloween" and the supernatural "The Horrors of Blumhouse" featuring a double bill of "The Black Phone" and "Freaky". Both events will also take you into the world of Dracula, the Wolfman and the Mummy in "Universal Monsters: Legends Collide".
Halloween Horror Nights at Universal Orlando Resort will be kicking off the scares on 2nd September and Universal Studios Hollywood 8th September. Both events will run across select nights until 31st October.