Tremonti: Dust Review - 10 Phenomenal Tracks Reviewed & Ranked
The conclusion to the finest hard rock double album in decades.
Rating: ˜…˜…˜…˜…˜…★★★★★
Carving out a devoted following all his own thanks to brutal riffs, incredibly infectious vocals and intricate guitar work, Mark Tremonti and his band of merry members Garrett Whitlock, Eric Friedman and Wolfgang Van Halen have made it their mission to redefine the word 'heavy'.
Fast-forward to the Cauterize/Dust double album sessions, and you've got an artist positively bursting with creativity. Cauterize is still for my money, a slightly better record overall (nothing will ever beat Sympathy or Another Heart), but as Mark noted in holding back a few of his initial favourite songs for this second release, there are some real gems making up the tracklist.
Truly, the thing that'll take your breath away - especially if you've been following Tremonti for a few years - is just how accomplished he is as a musician and composer. 2016 sees the band a learned, masterful and sonically experimental beast; one that'll warm your heart with a gorgeous chorus one minute, before collapsing the walls with a crushing breakdown the next.
It's this firm grasp of melody and dynamics that make Tremonti the finest bunch of hard rock musicians working today. Hell, despite this being a 'side project' for Mark in between touring with Alter Bridge, he's still birthed enough incredible songs to command a string of arenas.
Here's my track-by-track review, ranked for the sake of some fun debate. Let me know your own favourites in the comments below...
10. Tore My Heart Out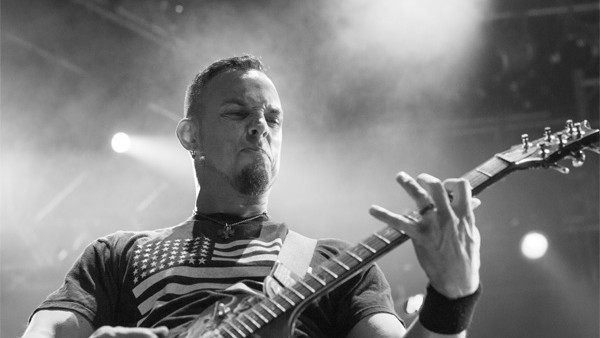 This midpoint track shows the album isn't slowing down for a second, despite any softer connotations the title may indicate. Instead, Mark continues to bellow out every syllable like his life depended on it, leading to a thunderous outro that carries everything off like a freight train.
A really cool takeaway though, is the solo - one of my personal favourites, it's a subtle yet soaring composition that uses the chorus melody as a jumping-off point, encapsulating the track and proving Mark can still play with your heart strings better than anyone.
Scott Tailford
Gaming Editor at WhatCulture. Wields shovels, rests at bonfires, fights evil clones, brews decoctions. Will have your lunch on Rocket League.
See more from Scott