10 Actors Who Are Nowhere Near As Great As They Used To Be
Firstly, a disclaimer: there are great movies and there are great actors. Yet no matter how great an actor is, there will be the occasional floating log of film turd that will be skipped over on their resume if they are lucky enough. Bruce Willis had his Hudson Hawk, Tom Hanks plopped one out in The Ladykillers, but, hey, they still command our respect. Hell, even Al Pacino showed up in the giant Adam Sandler turd Jack and Jill, which scored extremely well with people of low intellect and Republican teenagers. Once upon a time, these actors could only poop box-office gold, but something happened. One turd beget another and another and another. Now these former greats simply are shallow imitations of their past glories, struggling to find that right script that'll put them back on top. They need to pull out a John Travolta circa Pulp Fiction to get out their ruts. Saying that, here's is a list of 10 still actors that we once idolized who have fallen from grace.
10. Val Kilmer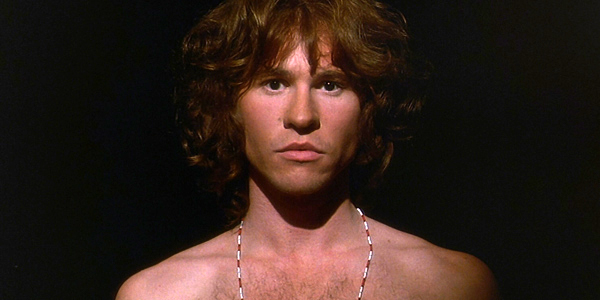 Val Kilmer had the California surfer good looks when he broke into the scene in the Zuckerfest comedy Top Secret!. He was Ice Man in Top Gun, Mad Martigan in Willow and even took a turn as Batman. He got to hang with the heavyweights in Heat alongside Al Pacino and Robert De Niro. He was so good as Jim Morrison in the Doors - both in looks and talent - it appeared he was destined for a long life of top billing... even if it was only for a Doors Tribute Band.
So what happened?
Val's a bit of an enigma. His career started to take a downturn after his divorce in 1995, shortly after appearing as Bruce Wayne in Batman Forever and the widely panned remake of The Saint. Rumors persisted that he was difficult to work with from early on his career, including nearly getting in a fist fight with Tom Cruise on Top Gun and not wishing to work with Joel Schumacker again after Batman, resulting in George Clooney driving the final nail in the coffin of the '90s franchise. He has had some critical acclaim in smaller roles such as Kiss Kiss Bang Bang and even was the voice of KITT in the short-lived remake of Knight Rider. So there's that.
jay royston
Been there, done that but not too well. Continually financially restrained. Now (and still) lives in Western Canada and talks some hockey and parenting on ogieoglethorpe.blogspot.ca and watching trailers on 2minutemovies.blogspot.ca.
See more from jay