10 Amazing Hotels You Won't Believe Actually Exist
Sorry, Travelodge, you didn't make the list.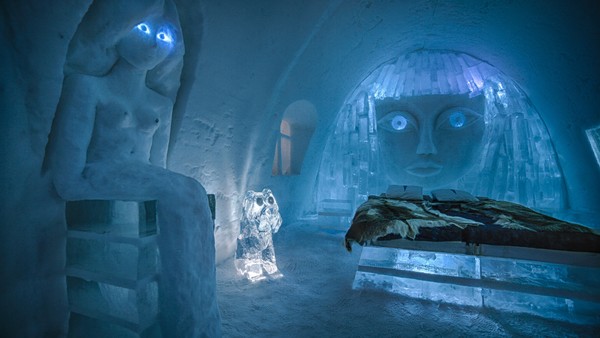 When poring over TripAdvisor in search of a hotel, most holidaymakers base their choice on factors like comfort, location and affordability, things your average Premier Inn or Hampton by Hilton is more than capable of providing.
Some guests, however, prefer something out of the ordinary, from eye-popping architecture to the kind of unusual features you won't see at a mainstream guest house, and such things can be found around the globe, if you know where to look.
Select hotels are designed to be more than just a place to get your head down or indulge in a spa day; they're works of art inside and out, bold statements in building design, or oddball enough to become a tourist attraction in their own right.
From guest houses built into decommissioned shipyard cranes, to resorts chiselled from ice, here are some of the most eccentric places you can stay around the world.
10. Marina Bay Sands, Singapore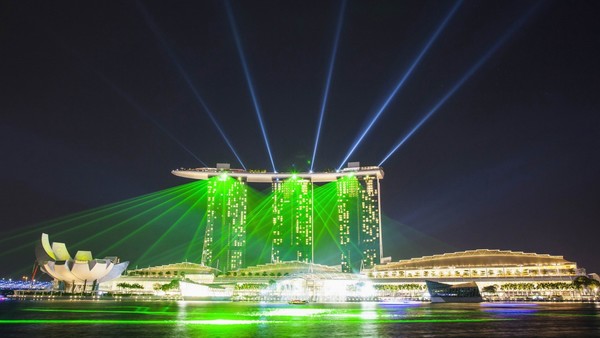 With its indoor canal, opulent art, casino, outdoor plaza, theatre, crystal pavilion and museum shaped like a lotus flower, grandiose doesn't begin to describe the Marina Bay Sands in Singapore, and none of these are even its headline feature.
That honour goes to the infinity pool situated at 55 storeys up. At three times the length of an Olympic pool and 650ft high, this is the largest of its kind at that altitude, so a head for heights is needed if you fancy a dip.
The infinity pool creates the illusion of water heading off to the horizon and ending in a sheer drop, but in reality, it spills over into a a catchment area where it is filtered and reheated before being pumped back into the main swimming area.
This £4 billion triple tower development, which offers stunning views across the city, became the world's most expensive hotel project when it opened in 2010, stealing the crown of Abu Dhabi's Emirates Palace Hotel, and stays start at around £350 a night.