10 Amazing Hotels You Won't Believe Actually Exist
9. Hotel Marques de Riscal, Spain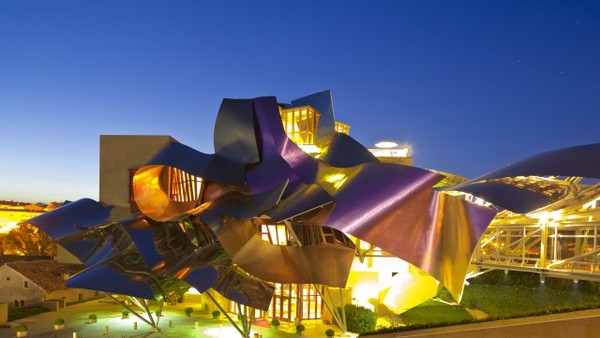 Located in the Spanish medieval town of Elciego, within driving distance of Bilbao airport, architect Frank Gehry's foray into hotel design cuts a strikingly aesthetic figure against a rustic backdrop of vineyards and sleepy residential buildings.
The Marques de Riscal was constructed from vast sheets of claret titanium, twisted and arranged in a fashion you rarely see outside of the Tate Modern. Inside, it's a tapestry of maple wood walls and marble bathrooms, offset against modern features like state-of-the-art Bang & Olufsen sound systems.
More than just a work of art you can sleep in, the hotel is a wine enthusiast's dream, complete with terraces which overlook the vineyards, a spa that offers a range of wine-inspired therapies and plenty of opportunities to sample the local nectar.