10 Craziest Things We Learned From Alex Jones And Tim Dillon On The Joe Rogan Experience
Just when you thought 2020 couldn't get any weirder...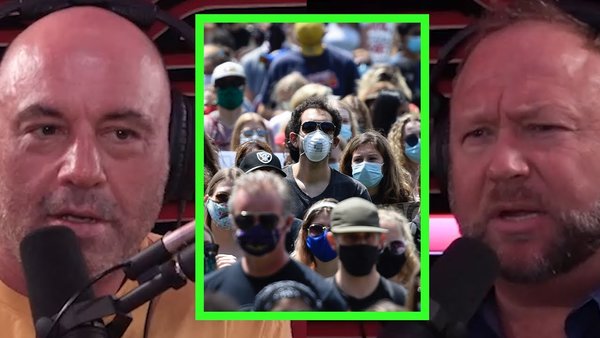 Joe Rogan isn't the sort of podcast host who is content to rest on his laurels.
This can be seen in the fact that, after an eye-catching JRE week which has included conversations with smooth acting sensation Matthew McConaughey and music icon Kanye West, Rogan only went and booked one of his most consistently controversial guests to appear once again.
We're talking of course about infamous conspiracy theorist Alex Jones, joined this time by comedian Tim Dillon.
With Jones trailing off down roads involving Nazi scientists helping to create NASA and inter-dimensional space deals during his last appearance in February 2019, the question was; What would Jones bring to the table in the mother of all sh*t-shows that is 2020?
A whole lot more conspiracies and jaw-dropping statements as it goes. Who knew?
With the trio's conversation clocking in at just over the three hour mark, there's an awful lot to dissect and unpack from this intriguing and often bizarre onslaught of opinions.
But, save yourself some time (and brain space) as we bring you the ten craziest things we learned from this latest bundle of 2020 madness.
10. Sacha Baron Cohen's Beef With Jones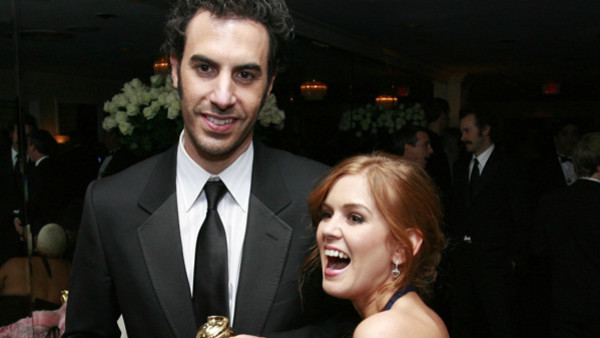 In case you somehow missed it, Sacha Baron Cohen recently reprised his role of Kazakhstani odd-ball Borat in his Subsequent Moviefilm and has regularly found himself in the headlines ever since.
This is largely because of a scene in the documentary-style film which involves Rudy Giuliani looking as though he was putting his hands down his pants in the presence of an actor who was playing a 15 year-old girl.
Both Rogan and Jones jumped to the defence of Giuliani here, noting that they felt he was simply tucking his shirt back in after removing his microphone. Rogan did admit that he absolutely loves Cohen and his work, but he felt his interpretation of what went down in the room in that scene was "not accurate". We'll let you make your own minds up on that one, though.
Yet, it was this conversation which led Jones to reveal that he'd actually been targeted by Cohen in the past too.
While speaking at the ADL last year, Cohen called out the likes of Facebook and YouTube for using algorithms that amplify content that will keep users engaged, stating:
"Facebook, YouTube, Google, Twitter, and others, they reach billions of people. The algorithms these platforms depend on deliberately amplify the type of content that keeps users engaged. Stories that appeal to our baser instincts and that trigger outrage and fear. It's why YouTube recommended videos by the conspiracist Alex Jones billions of times."
Jones clearly took exception to this as he felt he was being chastised for his free speech by an "over-the-edge comic" who regularly crossed the line in some people's minds.
We're still waiting for the day Cohen pops up on the JRE as Bruno, Borat or Ali G. Perhaps he could do a joint pod with Jones too. Now that would surely be a "great success", right?