10 Joe Rogan Experience Guests Who Have Died
Remembering some of Joe Rogan's most intriguing guests.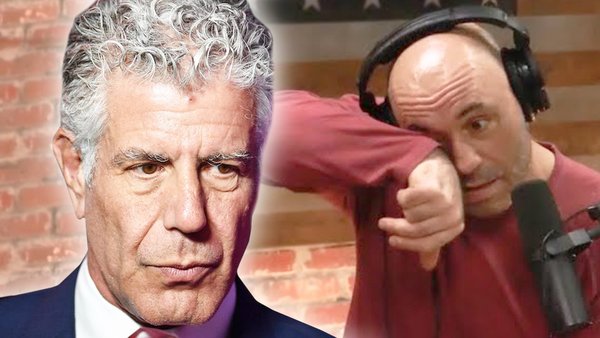 It's hard to pin point exactly why The Joe Rogan Experience is so damn popular. Simply, there's something for everyone. He's never been afraid to have people with opposing viewpoints on his shows, and no topic, however complex or ridiculous is off limits. And that's probably why he's made such an impact on the world.
In an internet age when most news sources, discussion shows or media outlets profess to be an authority on certain subjects, Rogan rarely does, (unless it's jiu-jitsu). Herein lies the allure, his discussions are transparent and honest, the conclusions are there to be made by the listen instead of being forced on them.
A huge part of this can be contributed to the variety of people Rogan has spoken with. In the years since his podcast launched he's had over 900 different guests, with many individuals making repeat appearances. Sadly, over the years, however, the world has lost several of these fine people.
For the most part, the individuals who have passed away since their appearance on the show have been sorely missed, but their legacies have endured.
10. Charlie Murphy (1959 – 2017)
Being the older brother of one of the most famous comedians and actors to ever walk the planet can't have been an easy gig. In any sibling relationship there's a degree of rivalry and when your achievements are marked by fame, this must only be accentuated.
But Charlie Murphy didn't seem to let this get to him. In his own right he had a respected and successful career. It doesn't take long to realise just how admired this guy was by his peers; every comedian has some kind of hilarious or touching story about Charlie.
Perhaps in the public eye he was over shadowed by his internationally recognised brother Eddie, but that wasn't how Charlie saw it. What's most impressive is he started out late in the game. They say it takes 10 years from when a comedian first takes to the stage to find their voice; Charlie Murphy first performed stand up at the age of 42 and from that moment it was clear he had something to say.
It's a testimony to his comedic charm that his brief appearances on Chappelle's Show left such a lasting impression. By now if you haven't seen the Prince or Rick James skits your comedic education has been sorely lacking.
His death from cancer in 2017 was a blow for fans and fellow comedians alike.