10 Most Disturbing Ghost Stories From The Haunted Queen Mary Ship
Worse things really do happen at sea.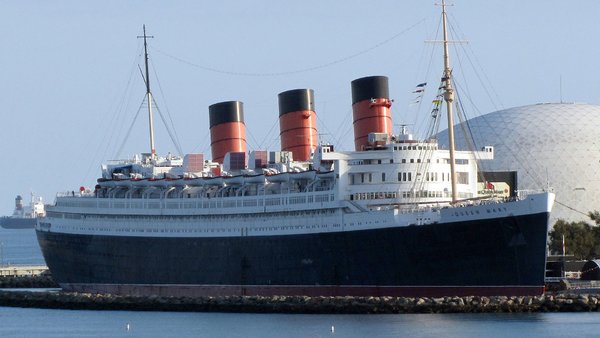 Docked in California after 31 of service, the RMS Queen Mary is an impressive ship. Being two times bigger than the Titanic and having the largest rudder ever built at the time, it may come as a shock to some that the ship is now known not for its time at sea, but for its hauntings.
In WWII, the Queen Mary was nicknamed the "Grey Ghost", due to her colour and the way she travelled with speed and secrets, transporting WWII troops around the globe. Now, that name is more fitting than ever. In 1942, the Queen Mary collided with another ship and left its crew members behind to meet Davy Jones as they died at sea. Of its 430 crew, only 99 survived. Alongside that, 49 deaths were known to have happened on-board during the Queen Mary's time of service, with many others being reported.
The past of the ship is grisly, and it's no wonder that it's said to be the most haunted ship in the world. So let's dive into the most popular, and most disturbing, ghost stories from the infamous Queen Mary ship.