10 Most Disturbing Ghost Stories From The Haunted Queen Mary Ship
10. The Lady In White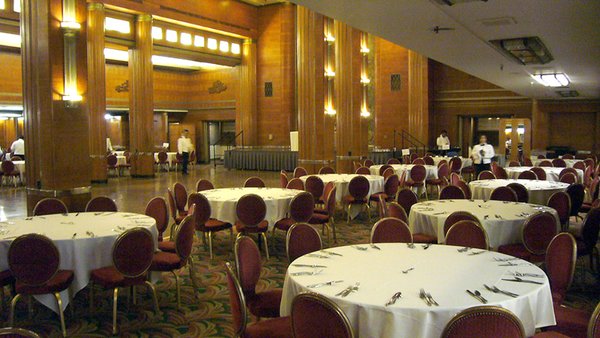 Let's get this list started with a famous one. The Lady in White (or White Lady) is an apparition reported by many, and there's even a photograph which many deem to be evidence of her existence.
Once, the Queen Mary was a luxury liner that sailed between New York, Southampton, and London to transport upper class society. It is suspected the Lady in White is one of its passengers from the time. She is often spotted around the Queen's Salon — a first class lounge aboard the ship — wearing a long, white evening gown. She's unmissable, and one of the most well-known ghouls from the ship.
The White Lady dances to unheard music, and looms ever-present at the end of the lounge and its surrounding corridors. While not malicious, she is a well-reported spirit who has been appearing before guests for over half a century.