10 Most Haunted Hotels In The World
9. Hotel Maison De Ville - New Orleans, USA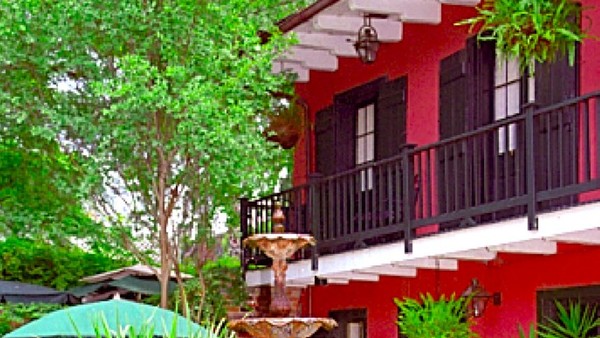 Originally built as a slave quarters in the 1750s and then expanded 50 years after that to the building that stands today, the Hotel Masion De Ville in New Orleans has a fascinating history as one of the oldest buildings in the city. With its horrendous backstory, the now-luxury hotel is famous for the hauntings that guests at the Hotel Maison De Ville regularly encounter, something that makes a lot of sense when you consider the building's past use.
Along with the usual haunted hotel reports of cold patches, unexpected shivers, and whispering voices in empty rooms, the Maison De Ville boasts a few otherworldly guests that are often seen on the grounds. One such apparition regularly seen haunting Cottage Four is a soldier dressed in a 1940s army uniform and playing country music from a radio that can be heard throughout the hotel. Aside from this famous guest are reports of knocking on the walls, not to mention sheets being pulled off guests in the middle of the night. When this happens, guests often also complain to staff about wet footprints that appear on the floor of their rooms.
Depending on how much stock you put into these stories, it's worth noting that seances have been held at the hotel and paranormal crews have reported seeing spirits appear in front of them. In fact, one paranormal investigator had a report of the ghostly soldier appearing and whispering "I need to leave," which certainly doesn't make it sound like the ghosts are enjoying their stay.