10 New Year's Resolutions There's Absolutely No Point Making
10. Join A Gym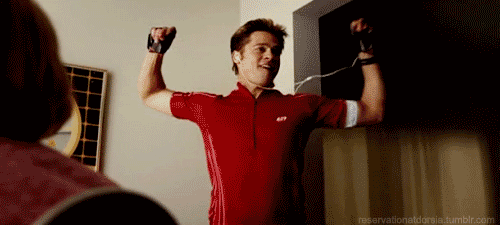 This is the most popular resolution apparently. And clearly the most financially stupid. It€™s very natural (and actively encouraged) to go absolutely balls-out over the festive period when it comes to spooning fat, sugar and alcohol into your gob. So it€™s quite understandable that people feel guilty enough to try and atone for it. But while spending the budget you usually save for booze on a gym membership instead may sound like a wise thing to do, it really isn€™t. The main crux of it is that there€™s exercise involved and for some this can be, frankly, horrifying. Though sprinting at full pelt on a treadmill for two minutes before falling off clutching your chest might seem like an achievement, it will never top sitting on a chair in front of the telly and not moving for three hours. Furthermore, doing the aforementioned treadmill attack just twice a year because you otherwise can€™t be bothered isn€™t going to get your sexy back no matter how much you flex in the mirror.
When You€™ll Abandon It:
guaranteed after the free trial month.