10 Secret Places You Need To Visit In Newcastle-Upon-Tyne
These treasures are well hidden to most. However, the cat's now out of the bag.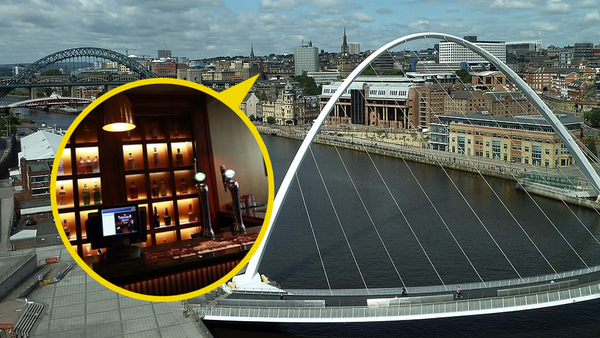 Newcastle is known for a myriad of things. From bottles of 'Dog' and questionable football managers, to the wonderful Geordie accent and sublime Tyne bridge. However, the city still contains many great venues, pastimes and eating spots that remain under the radar, until now!
Over 17 million visitors each year, Newcastle has a frequent footfall, but many get caught in the same sights, the same bars and the same places to eat. This list is to shine a light on some of the lesser known marvels spread around the Toon.
The next time you're in the Toon, make sure to avoid the usual busy spots and try something new. So, don't be a dafty, and be sure to check out these places, hinny.
Due to the ongoing global crisis, some of these places have been affected. However, we've got you covered and any relevant information will be included at the bottom of each post!
10. The 'Six' Restaurant Inside The Baltic
The Baltic is a delectable repurposed building overlooking the Tyne. Everybody and their art-loving cats knows about it. It is no secret.
The former flour mills is now home to some of the best contemporary artwork in the country. Bragging permanent exhibitions, as well as temporary ones - there is always enough reasons to visit The Baltic year round.
However, once you have looked at the latest exhibition, where do you go for food? An affiliated cafe? Tesco for a meal deal? Maccies near Monument? Baltic to that!
Next to the lifts on the way out, there is a subtle doorway that leads to a fantastic place for food and views.
Six boasts a panoramic view of Gateshead and Newcastle, as well as a stacked menu for lunch, dinners and nibbles. Also, their afternoon tea is a great accompaniment for the view. Chomp on a cucumber sandwich while admiring the seagulls nesting outside.
The restaurant is closed on Monday and Tuesday.