10 Step Guide To A Perfect Night At Universal's Halloween Horror Nights 2021
If you have one chance at HHN, we've got you covered.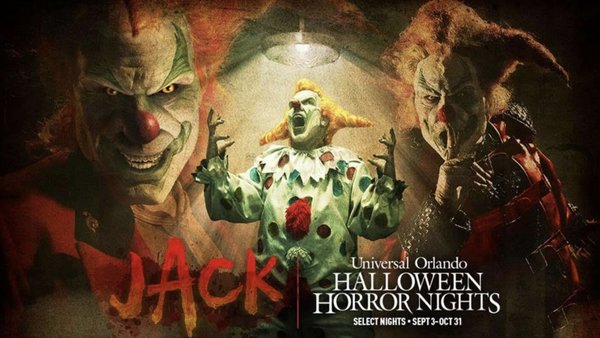 It's official, Universal Orlando Resort's Halloween Horror Nights is back!
After restrictions forced the event to be reduced last year, HHN is returning to its full glory in 2021. Jack "the Clown" is back as the host of the event, ready to put the fear into all unsuspecting guests.
Guests can expect plenty of scary houses and terrifying scare zones. Each year there are shows, including Marathon of Mayhem which debuted in 2019. So far only a Beetlejuice house has been officially confirmed to make an appearance at the event this year.
With just over a two months to go until the event begins, it's got us reminiscing about all the good times we've had at HHN over the years and made us realise we don't want to miss a thing this time around.
I hate to brag but I once achieved the "perfect" HHN night. My friend had one night to see everything so we put together a plan to get through every house without racing around to complete everything. We decided to choose the Wednesday night of our trip on a week that the event was on multiple nights, in an effort to avoid the weekend local crowds.
With Halloween Horror Nights on the horizon, I thought I'd share my wisdom for the ultimate evening there.
So here are my 10 tips for the perfect eventing at Universal Orlando's Halloween Horror Nights.