10 Terrible Role Models In Stephen King Books
Sometimes even the most innocent individuals are not to be trusted in an emergency.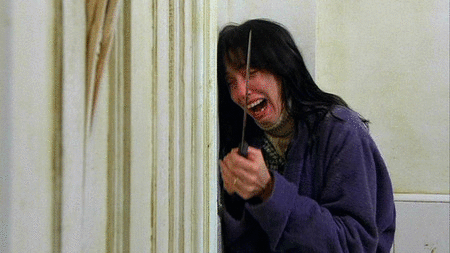 There are less than two weeks to go until the release of author Stephen King's newest novel Finders Keepers, and fans are on tenterhooks with their debit cards at the ready. With 54 published novels under his belt and over 200 short stories, it's no wonder that King fans have religiously bought into his work since he first appeared on the writing scene in the mid-sixties. King is known for his horror-thriller genre writing, as well as other less known non-horror novels, and a few non-fiction works. With many of his stories coming to life on the big screen in book to film transitions, you don't need to be a massive King fan in order to name at least a handful of his best characters. In many of his novels, King portrays the good versus evil theme with great effect, although he doesn't always end on a positive note - not that anyone's complaining. Still, even some of his best 'good' characters have their flaws, making them active in moving each book's plot along, while also showing us a more human side to the realities of making decisions under pressure. Some of King's characters, whether we like them or not, have taught us several lessons over the years, amongst them what it means to be a role model. Or rather, what to do if you don't fancy being a role model. Here are ten characters who lack common sense, empathy, or are just downright ridiculous, proving that they're the worst possible people to look to for help in your next time of need.