10 Things You Didn't Know About The London Underground
9. It Doesn't Just Serve London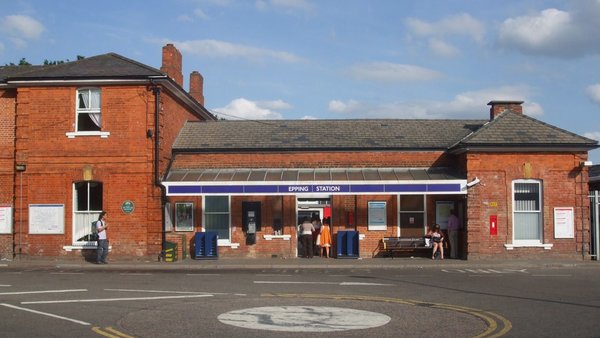 Despite being one of London's most iconic institutions, The Tube isn't just used to serve The Big Smoke.
It expanded out into Middlesex, an English county that doesn't exist anymore, in the 1870s and '80s and eventually reached Verney Junction in Buckinghamshire, which also doesn't exist nowadays.
Examples of non-London Tube stations that do still exist are plentiful. 16 of the 272 Underground stations aren't actually in the city, spilling out into the capital's neighbouring counties.
Stations like Epping at the end of the Central Line serve the county of Essex, but, for the authentic TOWIE experience, you're better off with Loughton.
Hertfordshire has five stations, all on the Metropolitan Line. Chorleywood is even outside of the M25, which is an insult to anyone who calls themself a Londoner.
And then there's Buckinghamshire, which avenged the loss of Verney Junction by accumulating three more stations. One of them, Chesham, is the furthest away from central London on the entire network.
So, next time you call it the "London" Underground, remember that you're actually telling a lie. Although, at the rate London is expanding, it will probably have swallowed up half of England by the time you've finished reading this sentence.