10 Things You Didn't Know About Jennifer Aniston
Not many people can say they were voted both "the sexiest woman of all time" and "man of the year".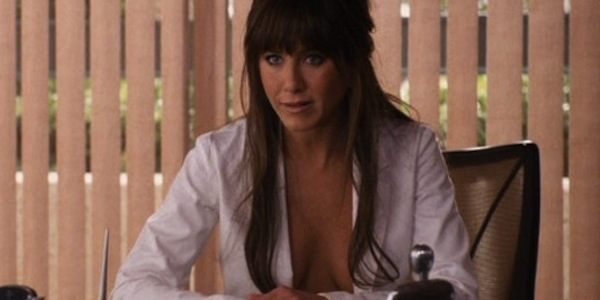 Having been the one-time crush of pretty much every man on the planet for at least a short period of time (many of whom still see her as a Goddess), Jennifer Aniston is a true Hollywood great and a sex symbol of the highest order. She's also marked out a neat position for herself in the business, making her one of a small number of women in the industry who - well into their 40s - has a place firmly carved out. But given her inherent talents and unrivalled affability, is it all that surprising that Aniston continues to thrive in Hollywood? Best known for her high-profile relationship with Brad Pitt and for her flawless turn as Rachel Green on TV's immortal sitcom Friends, Aniston also happens to be a comedy actress with faultless comic timing, a beautiful specimen to end all beautiful specimens, and a super down-to-Earth person who doesn't take her career (or life) all too seriously. She's also engaged to actor Justin Theroux (very cool) - and rumour has it that they're even expecting a baby. You know her work, of course, and you've spent countless hours watching her working that Rachel magic on those Friends reruns, but how much do you know about Jennifer Aniston as a person? Here are 10 things that you probably weren't all that aware of; a selection of interesting factoids about this particularly brilliant actress that will enhance your knowledge of all things Aniston, starting with...