12 Historical "Facts" That Simply Aren't True
11. Christopher Columbus Didn't Discover Mainland America... He Only Found The Caribbean Islands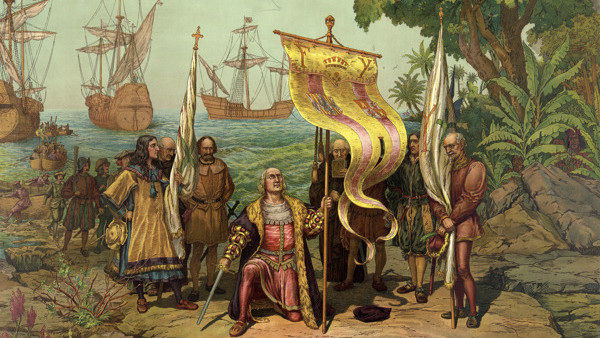 It's common knowledge that Christopher Columbus discovered north America - including the modern-day United States - right? Well, unfortunately this is simply untrue. Columbus did arrive on the continent, but he only made it to the Caribbean islands - and he never set foot in what is now the USA.
Between 1492 and 1503, Columbus set sail from his adopted nation of Spain to the Americas on four separate voyages, and on each occasion he found himself in the Caribbean and in South America. Among the modern-day nations he visited were Cuba, Jamaica, Santo Domingo, Martinique, Guadeloupe, Venezuela and Mexico - but not the USA.
Despite this fact, popular myth and legend has led to many countries in the New World - including the USA - officially celebrating Columbus Day on or around October 12 (the day the explorer first arrived in the Americas). Columbus' explorations did set the trend for further European ventures into the Americas, and for this reason it is partially understandable that the USA celebrates the early coloniser.
Interestingly, due to the fact Columbus never accepted he reached the Americas - vehemently believing his voyages were to Far-East Asia - the continents were not named after him, but instead after Florentine explorer Amerigo Vespucci (who proved Brazil and the West Indies were not on Asia's eastern outskirts).
Chris Waugh
NUFC editor for WhatCulture.com/NUFC. History graduate (University of Edinburgh) and NCTJ-trained journalist. I love sports, hopelessly following Newcastle United and Newcastle Falcons. My pastimes include watching and attending sports matches religiously, reading spy books and sampling ales.
See more from Chris