12 Things You Didn't Know About Zooey Deschanel
Everything you need to know about America's sweetheart.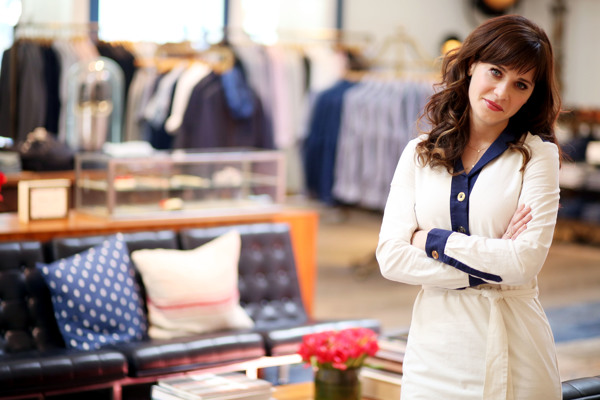 Zooey Deschanel is everyone's favourite loveable weirdo, with her main role playing the part of head-in-the-clouds school teacher Jess Day in New Girl on Fox. The 35-year-old can play a whole range of roles, but she will be remembered for her quirky, often socially-awkward characters nailing the deadpan humour, and earning her a way towards a soft spot in the hearts of her fans. Her acting career has dipped into three separate decades, and while New Girl is her biggest lead role, she's featured in a range of box-office productions including: The Hitchhiker's Guide To The Galaxy and (500) Days Of Summer, while she's starred as the main love interest for Jim Carrey in Yes Man, and Will Ferrell in the festive favourite, Elf. New Girl is where most of her time is being invested, and she hasn't featured in a film since medieval comedy, Your Highness, with Natalie Portman and James Franco, though she has got projects lined up to be released in 2015 such as: The Driftless Area with Anton Yelchin, and Rock the Kasbah alongside an all-star cast containing Bruce Willis, Kate Hudson and Bill Murray. But does Deschanel live up to the dreamy expectations that her characters set for her? She's been immersed in the glitz and glam of Hollywood for many years, so when you strip away her characters, is the real Deschanel anything like the off-beat presence we see on screen? Here are 12 things you didn't know about Zooey Deschanel...