18 Mind-Blowing Facts You Didn't Know About Universal Theme Parks
Vacation like you mean it!
For theme park fans, the question of which park deserves to be classed as their Mecca is a particularly important one. For some it's the ones that boast the biggest thrills, the scariest drops and most stomach churning spins, but for movie fans there can be only one. Well, four, if we're counting properly.
With parks in Orlando, California, Singapore and Japan, and five more set to open around the world, Universal Parks and Resorts is a titan of the theme park world, and it's precisely because of their commitment to entertainment that they succeed. It's a billion dollar industry, and thanks to brands like Harry Potter, Jurassic Park and the exquisitely terrifying Halloween Horror Nights, it's no real wonder Universal have a significant slice of the pie.
Despite the popularity of the parks, secrets, tips and lesser known facts are part of the culture of their enjoyment. Fans don't just want to enjoy the parks, they want to know every in and out, every story behind the rides and attractions, and every Easter Egg and hidden gem.
And luckily, we've got something for that...
18. The Value Of Harry Potter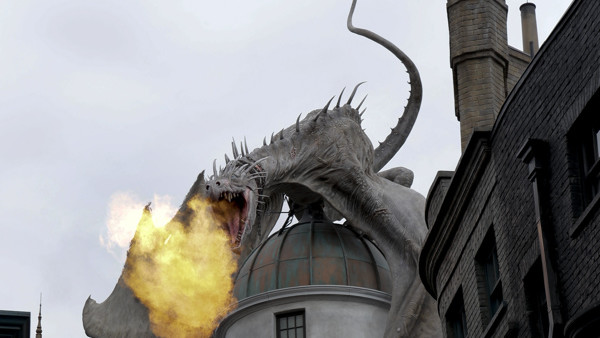 When you break down the financials, Universal's decision to bring the Wizarding World Of Harry Potter to life (and to continue to expand it) has been their most inspired business move since opening the parks. They've basically given themselves licence to print Galleons.
Since it opened in Florida, the expansion has seen the park's annual attendance rise 20% with revenue rising 40%. Let's just hope the success sees more expansions like the addition of Diagon Alley in the very near future.