20 Joe Rogan Experience Episodes You Must Listen From 2020
The best podcasts to come out this year...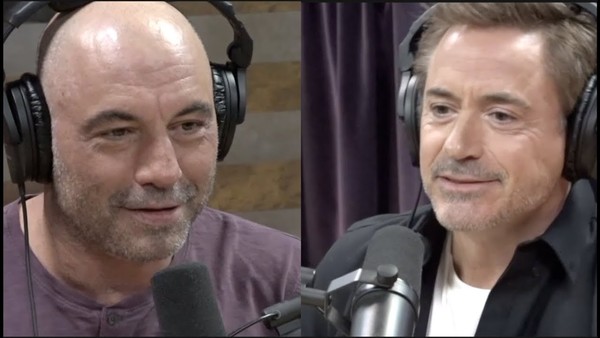 It's been a year of transition for those who are avid listeners or viewers of the Joe Rogan Experience. Not only did Rogan sign a lucrative deal with Spotify to make sure that they're the only digital streaming platform you can find new episodes on, he also took the show from Los Angeles, California to Austin, Texas, drastically changing up the look and feel of the podcast.
However, just because we've seen some major changes, doesn't mean the quality of the guests has decreased in any kind of way. Even despite a full blown pandemic going on, Rogan has managed to keep the show moving along smoothly, having a wide range of guests from around the world.
From his hilarious comedian buddies and combat sports peers, to entrepreneurs with a distinct eye for the future and political anaysts, it's been another informative and interesting 12 months for the JRE. There's been plenty of podcasts to watch, but which ones were the best of the bunch?
We've gone ahead and listened to all 180 episodes and picked out the ones that have stood out among the rest.
20. Angela Hill - JRE MMA Show #92
One of the best things about the Joe Rogan Experience spin-off podcast, the JRE MMA Show, is that it puts the spotlight on combat sports stars casual fight fans might not be familiar with. Rogan has had the likes of Jorge Masvidal and Israel Adesanya on the podcast just before they became global superstars and he's continued that with this episode.
UFC strawweight contender, Angela Hill, has been a long-time favourite of hardcore MMA fans, but her recent progression as a fighter has made her stand out as of late. Prior to her fight with fellow 115lb contender, Loma Lookboonmee, she joined the show and shared her unique journey into the UFC.
Despite starting at 24-years old and having no previous martial arts experience, Hill explains how she excelled in Muay Thai and eventually made the move to mixed martial arts. While mos fighters have a number of bouts before joining the UFC, Hill's rapid success in Thai boxing meant that she was thrusted into the promotion when she signed up for their reality TV show, The Ultimate Fighter, despite only being 1-0 as a professional.
It's been a bumpy road for the now 35-year old, but she's managed to solidfy herself as one of the best in the world in a very short amount of time.