20 Most Watched Joe Rogan Experience Podcasts
Elon Musk? Bill Burr? Jordan Peterson?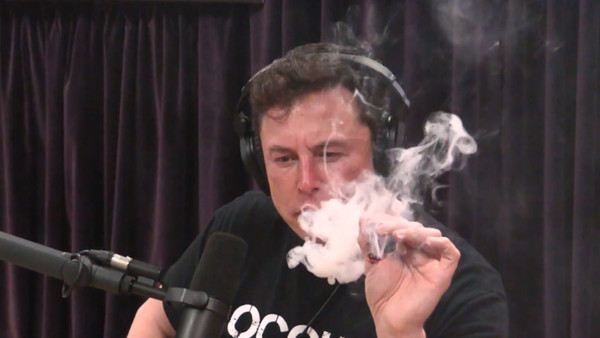 Probably the most popular podcast on the planet, the Joe Rogan Experience has become an unquestionable phenomenon ever since the first episode was broadcast at the tail end of 2009.
Rogan has welcomed a wide variety of guests throughout the ten years the show has been online, ranging from his hilarious comedian comrades like Joey Diaz, Tom Segura and Bill Burr to the likes of Neil deGrasse Tyson and Elon Musk, who just so happen to be some of the most intelligent people in the world.
With an abundance of interesting guests coming on the show to share their thoughts with listeners, there are plenty of episodes of the JRE for fans to choose from. Although every episode is watched by a mind-boggling amount of people, there are a few podcasts that stand head and shoulders above the rest and the numbers are there to prove it.
We've sifted through the archives and found the top-20 most watched JRE episodes of all time. Some of these will come as no surprise as they were massive moments in the show's history, but there are definitely some that will come as a shock. Whatever happens, there's one thing these episodes have in common and it's that they were a huge hit with fans of the show.
Let's begin...
20. Joe Rogan Experience #727 - Bill Burr - 6.5 Million Views
Anyone who has been a longtime listener of the JRE knows that Rogan has had fellow comedian and Breaking Bad alumni, Bill Burr, on the podcast a number of times throughout the show's run. This particular episode was his sixth time on the show and as we've come to expect from a podcast featuring these two, the jokes came thick and fast.
If you haven't heard or watched any of Burr's appearances on the show, he's more than just a comedian. The 51-year old seemingly has a thousand hobbies, including drumming, flying helicopters and even baking. Burr's keen interest in different things only helps him go on the hilarious rants that cause Rogan and him to crack up throughout the episode.
While Burr was on the show to promote his then new Netflix animated series, F is For Family, the two only really speak about it briefly as a whole host of other topics come up. Although the entire show will likely have you in tears of laughter, the peak of the episode is Burr's Monkey story, which is certainly one of the best to ever be told on the show.