4 Things We Learned From The Volcano Bay Story Reveal At Universal Orlando Resort
Dale Mason, Vice President and Executive Art Director tells us how Volcano Bay came to be.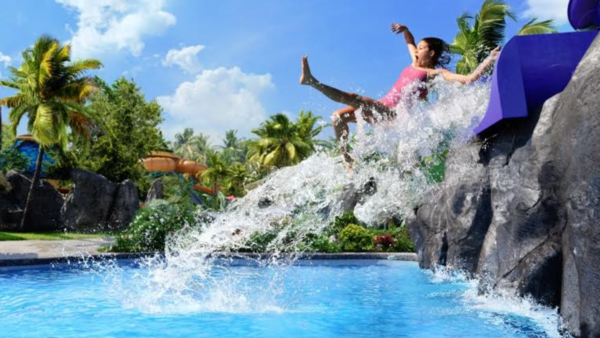 Bursting to life in a matter of months, Volcano Bay is a brand new water theme park at Universal Orlando Resort. With its volcano and slide structures already towering over the nearby Interstate 4, it's clear that this is set to be a water park like no other.
Opening on 25th May, the park not only has attractions that have never been seen in the United States before but it bosts some impressive brand new technology.
The Krakatau Aqua Coaster looks set to be the main attraction at the park. Using the same technology as Revenge of the Mummy, guests will ride downwards and upwards through the dark passageways of the Krakatau Volcano.
Maku Puihi Round Raft Rides are two water raft rides that are designed for the ultimate thrill seekers. Maku sends you "spinning wildly" around saucers and Puihi gives you a zero-gravity experience as you are sent soaring up into the air.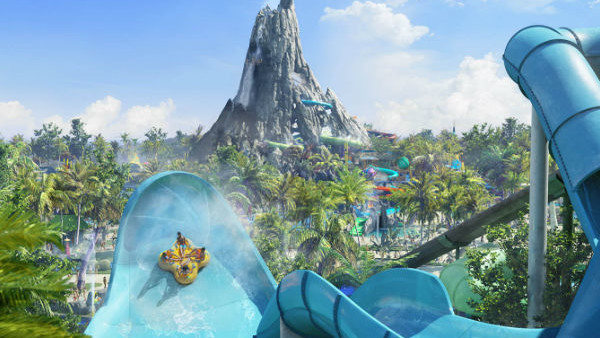 There are places to relax including Waturi Beach and Kopiko Wai Winding River. Also kid friendly attractions such as Tot Tiki Reef and Runamukka Reef.
The big technological advancement coming to Volcano Bay is the Virtual Line system and the wearable TapuTapu device. These allow you to skip the lines and also have fun with interactive features all around the park
As of yet we hadn't heard the full story of just where the idea for Volcano Bay came from. Well until now that is.
We were lucky enough to chat with Dale Mason, Vice President and Executive Art Director for Universal Creative to find out more about the origin of Volcano Bay and also about the residents who call it home....