7 Professions WWE Superstars May Have Portrayed Incorrectly
Repo Men tend not to wear Hamburglar masks, for example.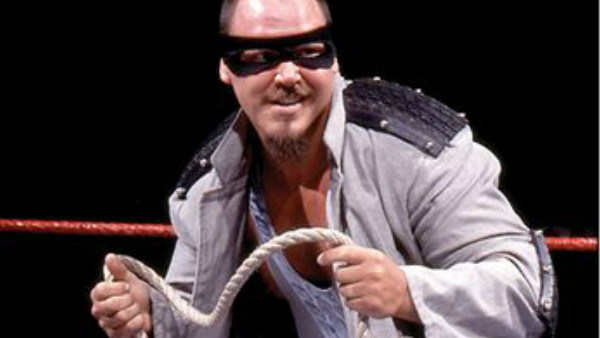 Looking back at WWE within the early 1990s, one of the more memorable parts of this era was how gimmick-oriented its characters were. After all, very few of the WWE storylines at the time were rooted in reality. Hence, a voodoo-practitioner (Papa Shango) putting hexes on a tribe-less warrior (The Ultimate Warrior).
Yet a fair share of the WWE roster at the time portrayed characters who seemed to have professions which they brought to the ring. It often raised the question if these characters were moonlighting as wrestlers, or if they were transitioning into full-time careers in the ring. For example, if Paul Bearer -- as portrayed by Percy Pringle, who actually had worked within the funeral industry -- was portraying a pallbearer or some sort of funeral service director, why was he traveling around the world with a reanimated corpse instead of working at a chapel, cemetery or funeral parlor? In turn, a lot of these career-oriented characters did not accurately represent what someone normally did as part of that job.
Knowing what we know about Vince McMahon and his unpredictable creative process, it also begs the question as to whether or not these were intentional oversights for entertainment's sake, or more so someone who has been out of "the real world" for so long that he just simply didn't know. Whichever way you choose to look at it, expect a whole lot of entertainment when digging into these and other early 1990s Superstars episodes on the WWE Network.
Darren Paltrowitz
Darren Paltrowitz is a New York resident with over 20 years of entertainment industry experience. He began working around the music business as a teenager, interning for the manager of his then-favorite band Superdrag. In the years following, he has worked with a wide array of artists including OK Go, They Might Be Giants, Mike Viola, Tracy Bonham, Loudness, Rachael Yamagata, and Amanda Palmer. Darren's writing has appeared in dozens of outlets including the New York Daily News, Inquisitr, The Daily Meal, The Hype Magazine, All Music Guide, Guitar World, TheStreet.com, Format Magazine, Businessweek, The Improper, Chicago Tribune, the L.A. Times, and the Jewish Journal. Darren is also the host of the "Paltrocast With Darren Paltrowitz" podcast, as co-produced with PureGrainAudio. He is also the author of two published books, including 2018's "Pocket Change: Your Happy Money" (Book Web Publishing) and 2019's "Good Advice From Professional Wrestling" (6623 Press).
See more from Darren