Jurassic World VelociCoaster At Universal Orlando Resort Review: 7 Ups And 1 Down
We have all the thrills and chills on Universal's ferocious new attraction.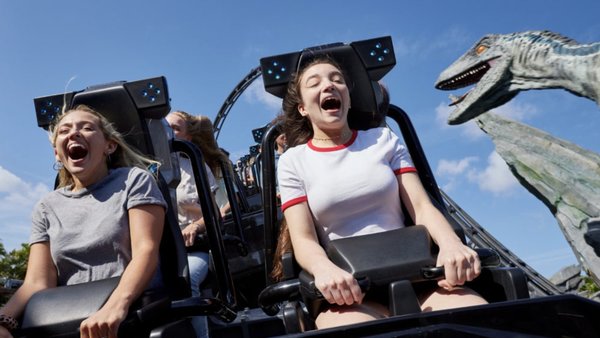 If you're heading back to Orlando for the first time since the UK to US travel restrictions were lifted, there's a new predator in town.
In June, Universal Orlando Resort opened its much anticipated ride; Jurassic World VelociCoaster that has specifically designed to give you an experience like no other; right into a velociraptor enclosure.
The new coaster has been described as "a beast", "relentless" and "hands down, the best coaster ever." So we thought we'd get the run down on everything you need to know about it. We put this coaster to the test with multiple rides so you know what to expect from the "thrilling" ride.
So here are our 7 ups and 1 down on the Universal Orlando Resort's VelociCoaster...
Ups
7. The Storyline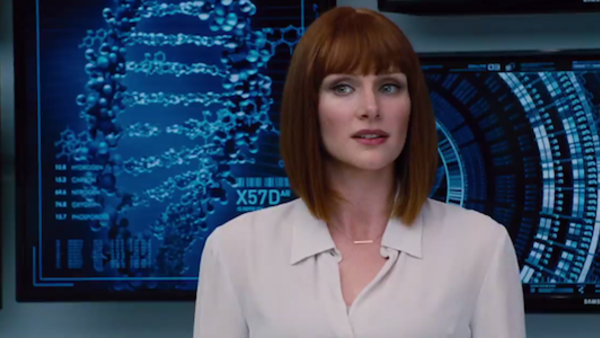 There's nothing better than a ride with a great storyline and Jurassic World VelociCoaster has a good one.
When you join the queue you are entering Jurassic World, where Resort Operations Manager Claire Dearing is debuting her latest creation, VelociCoaster. Her other big plan for the park, the Indominus Rex, has run into a few... snags. Thanks to Owen Grady and his pack of intelligent velociraptors she has decided to launch a new coaster right through Blue's paddock... but Owen isn't so sure this is a good idea.
It can be difficult to make a roller coaster immersive but Universal have done a great job of incorporating the movie into the ride. Claire, Owen and Dr Henry Wu even make an appearance in the ride's pre-show.