Universal Orlando Resort Announces Goo Goo Dolls Among Mardi Gras Headliners
Florida's biggest party is about to arrive at Universal Orlando Resort.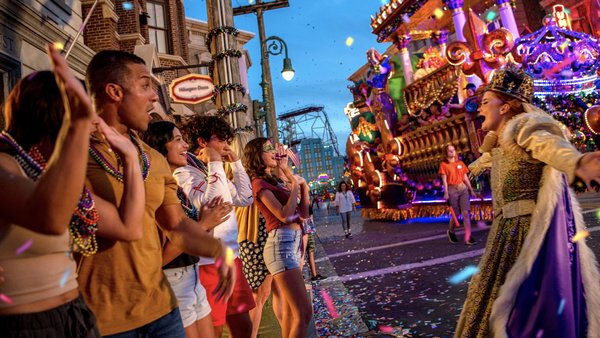 Feet don't fail us now as we get ready to head to Universal Orlando Resort's Mardi Gras International Flavors Of Carnival.
Each year the carnival spirit from around the world comes to Universal Studios Florida. With food that celebrates carnival flavours to head line acts that give concerts included in the price of admission; Mardi Gras at Universal is the ultimate theme park party.
Universal have just announced this year's big name acts and there's a few that we can't wait to see. The Grammy nominated Goo Goo Dolls and Grammy winning artist Sean Paul are among the line up.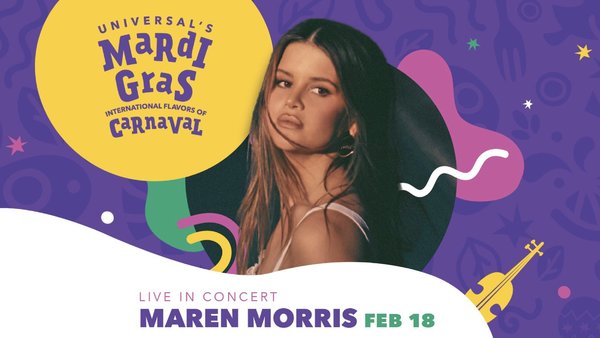 Though the carnival atmosphere and parade will be there most evenings in the park, it's only select nights that you get to be treated to a concert. This year you can see the following musical talents on these nights:
4th February - Patti LaBelle
10th February - JVKE
11th February - Goo Goo Dolls
18th February - Maren Morris
19th February - WILLOW
25th February - 3 Doors Down
4th March. - Sean Paul
5th March - Lauren Daigle
If you aren't lucky enough to be in the parks on a concert night, don't worry. There's plenty of the party fun still going on.
This years amazing parade will have a "Mythical Realms of Mardi Gras" theme. The hugely impressive parade floats will be taking on the appearances of phoenixes, dragons and unicorns. Creatures that Newt Scarmander would be happy about. Of course expect to see King Gator, whose float is a staple of the parade.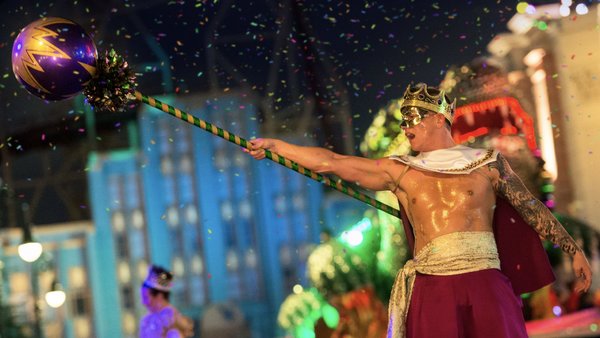 The foods we expect to see at a carnival will also be returning, but that year they can't be limited to Universal Studios Florida. Both Volcano Bay and Islands of Adventure will also be getting in on all the fun.
CityWalk is also getting in on the celebrations in 2023. The Coconut Club will be getting a makeover and becoming the Cursed Coconut Club. The New Orlean's themed Pat O'Brians will also be getting into the Mardi Gras spirit on select nights, as will Fat Tuesday's on 21st February. You'll also be able to grab carnival treats in kiosks around the entertainment district.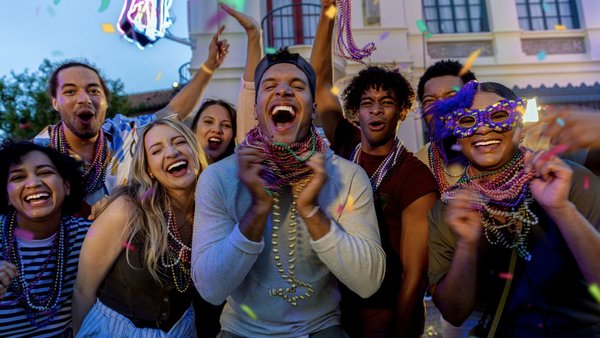 Once again Universal Studios Florida's Tribute Store will be getting a suitable makeover to celebrate the season. There's be plenty of fun merchandise on sale, along with the fun sweet treats.
Universal Orlando Resort's Mardi Gras International Flavors Of Carnival will be running between 4th February and 16th April and promises to be "Florida's Biggest Party".