10 Best Strikers Of The 21st Century
Almost 20 years in, time to look back...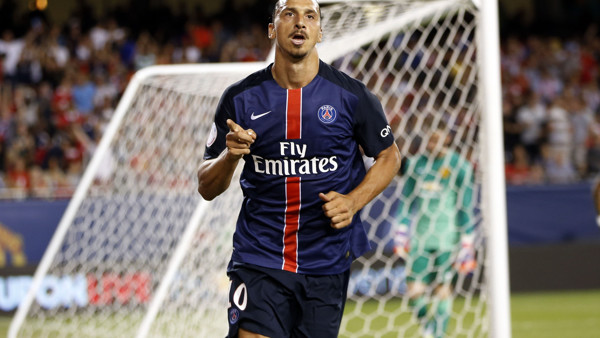 "No Messi ? Are you on drugs ??" " Where the f*** is Cristiano Ronaldo ??" "You forgot Henry..."
In order to prevent you from waisting your time (and space on WhatCulture's comment section) with such remarks, let us first describe what we mean by 21st century strikers. For the purpose of this list, striker refers to classical Number 9s, who play at the front of the attack. Wingers, even those who score a-plenty like Neymar or Arjen Robben, are therefore not eligible. It also means in-behind second strikers - players like Thierry Henry but also Wayne Rooney, Antoine Griezmann or Alexis Sanchez - were not considered. The cases of Cristiano Ronaldo and Lionel Messi are less straightforward, as they both unsurprisingly shone in that position whenever they took it. We decided to omit them for two reasons: firstly, they both played as wingers more often than not throughout their careers. Secondly, because it would obviously ruin the suspense of the top two.
As for the 21st century limit, let us consider that only strikers who started playing regularly in the 1999-2000 season are eligible (the odd U21 match played in 1998 doesn't count). This is why Ronaldo, Michael Owen, Ruud Van Nistelrooy, Miroslav Klose, Luca Toni or Hernan Crespo do not feature.
Honorable mentions go to Diego Forlan, Edin Dzeko, Olivier Giroud, and most notably to Carlos Tevez, Gonzalo Higuaín and Edinson Cavani. Players like Roberto Firmino, Harry Kane or even Romelu Lukaku are surely on their way but it's still a tad early to include them in the conversation.
10. Fernando Torres
Total career goals: 300
If this list was made ten years ago, people would be shocked to see Torres so low. Now they may be shocked to see him mentioned at all.
Yet, we must not let the uninspiring second half of his career overshadow the player he was in the first half. Just as it would be absurd, in spite of their calamitous career ends, to not include Iker Casillas or Bastian Schweinsteiger in a list of the best goalkeepers and defensive midfielders of the century, not acknowledging Torres in this list would be neglecting the fact that from 2007 to 2009, it's quite possible he was the best forward on the planet, only behind the already praise-monopolizing pair of Ronaldo and Messi.
In his first Liverpool season, he scored 33 goals in all competitions. That same year, he won the European Cup with Spain, scoring in the final, and ended on the podium of the Ballon d'Or (a feat that, shockingly, no other player in this list managed to accomplish). The next season, he formed one of the best duos on the planet with Steven Gerrard, won the Puskas Award for his PlayStation-like goal against Blackburn and earned his place, for the second year running, in both the PFA Team of the Year and the FIFPro XI.
Of course, then came the move to Chelsea, then came the miss against Manchester United… we won't retell a story that's been excessively dwelled on. But let's not forget that even after his evergoing dip in form, Torres still won a World Cup, European Cup (being its joint top-scorer), a Champions League and became the only player ever to score in all seven professional English club competitions in a single season. Some players' peak years pale in comparison.