10 Football Teammates Who Absolutely Hated Each Other
Fistfights, cheating spouses, and everything in between.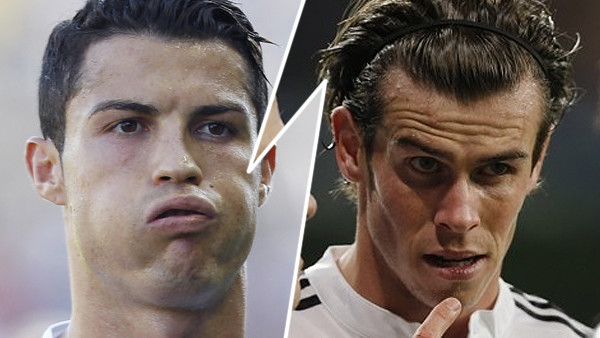 Developing and maintaining chemistry is vital to any team's success. No side ever won anything with a team full of players who couldn't work together, and forging constructive working relationships is an absolute must. Clashes between opposing players is inevitable, but on-pitch coexistence is crucial to a team's success, and for 90 minutes, those on the same side can't operate on different wavelengths.
There's nothing to say they need to be best mates behind the scenes though. In fact, some of football's biggest stars have coexisted with teammates they truly despised. Some were able to put it aside for the sake of the team, but others weren't, with their simmering rivalries breeding years of demonstrable bitterness and resentment.
A football club is just like any other workplace. Some employees will become friends, others will forge only polite, professional relationships, and many will inevitably rub each other the wrong way. Add the sport's inflated prima donna egos to the equation, and clashes are inevitable.
Some of these duos were immediately separated when their beef came to light, while others put up with it for years. Either way, there's no denying they hated each other's guts...
10. Andy Cole & Teddy Sheringham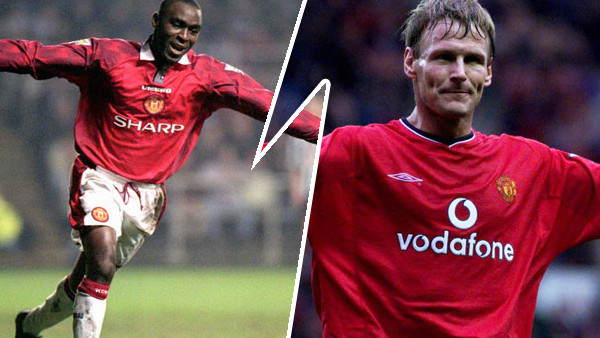 Like many sporting rivalries, the feud between former Manchester United and England strikers Teddy Sheringham and Andy Cole started with a single petty act. In early 1995, Cole was about to make his international debut as a 71st-minute substitute in a game between England and Uruguay. Sheringham was the man he'd replace, and the interaction didn't go as Cole had expected.
A bag of nerves as he stepped out onto the Wembley turf, Cole reached for a handshake from Sheringham, but was snubbed. Teddy didn't even make eye contact as he wandered off the pitch, and while this incident seems minor, it sparked 15 years of resentment between the duo.
"From that moment on, I knew Sheringham was not for me," Cole told The Independent in 2010. The duo continued in the international setup together, and Sheringham joined Man United from Tottenham two years later. They won multiple Premier Leagues, the FA Cup, and Champions League together, but didn't speak a single word to each other, despite regularly appearing in the same line-up.
A lengthy spat, but one that was clearly handled professionally behind the scenes, as it did nothing to derail one of United's most decorated periods.