10 Legends You Won't Believe Are Out Of Contract Next Summer
The biggest potential free transfers for next summer. Milan are probably already making a list...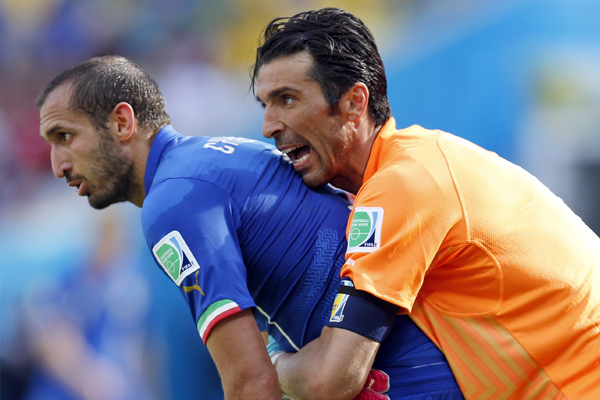 Clubs face a real quandary if they€™ve allowed their best players to approach the last year of their contracts. Rather than risk losing them for nothing the following summer if they reject a new deal, a lot of sides will cash in on them early to ensure they are given some kind of compensatory satisfaction to soften the blow of losing a player against their will. However, some other clubs will let their deal run down, to get another year€™s service out of them before parting ways for free, and allowing their best talents to force a bidding war for their services in contract terms. It doesn't always work: Borussia Dortmund had the opportunity to sell former striker Robert Lewandowski, but they opted to keep him for the last year of his contract in order to challenge for silverware, with mixed success to say the least. On the other hand, Arsenal opted to cash in for ex-forward Robin van Persie when the want-away Dutchman had 12 months on his contract as the club felt his transfer money could be reinvested on new recruits. Mostly a smart move. This summer, a lot of big European sides will face the same decision as they have top talent potentially up for grabs as they€™re yet to agree terms on a new deal. January will be the time where players can discuss deals with other clubs, and even agree a pre-contract deal due to the six-month Bosman ruling, and there are some serious talents heading towards that situation. A surprising number of top class players face the uncertainty of their last year, either because of their club's financial position, or simply because they're not quite the players they once were. Either way, someone is going to pick up some serious bargains next summer - as Milan did this year...
Crip Cooke
Crippy Cooke, 23, is a freelance Football Writer contributing to What Culture. He's had work featured on Zoo, MSN, London 24, The Telegraph, The Huffington Post, and was recently named Writer of the Year on FTBpro - while also a nominee for Best Male Blog in the Football Blogging Awards.
See more from Crip