10 Most Fearsome Rivalries In World Football
Ireland vs England is bound to see sparks fly, but what's the most intimidating rivalry in football?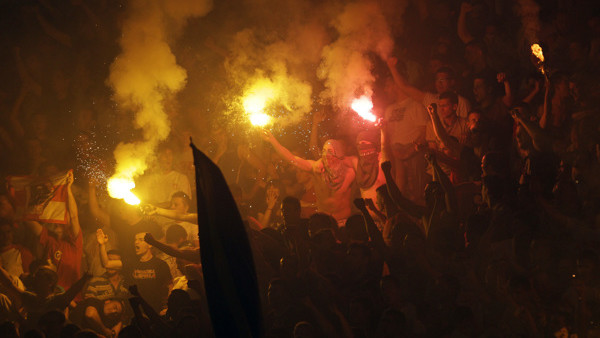 Every sport contains rivalries to a certain degree, but no sport in the world can match up to the dramatic and chaotic feuds we see every year within world football. Each league in the world has its derby matches - those entrenched local, political or social rivalries which give added fervour to the average game. Some of these derbies, however, spill over into frequent violence, hatred and all-out warfare between the fans of the respective clubs. The upcoming Ireland/England friendly, which will be played at the Aviva Stadium on the 7th of June is a game which, in the not-so-distant past, has provided a hotbed for patriotic dispute between the rival supporters. The turbulent 1995 friendly encounter between the two nations was subsequently abandoned following a wild fracas within the stands, whereby England 'fans' clashed violently against the Irish authorities within an electrically-charged Lansdowne Road stadium. It was revealed in a later investigation that the trouble was instigated by the hooligan-heavy far-right group known as 'Combat 18', who booed and jeered through the Irish national anthem before provocatively chanting "No surrender to The IRA", which in-turn sparked rioting in the streets of Dublin. Such is the immense hatred between the Irish and the English, the National Police Chiefs' council and the An Garda Siochana (Irish Police) are working in unison to curb any unwanted violence in Dublin next month. Everyone hopes the football will do the talking, but like any fixture between these two rival nations there will be an overriding sense of discontent and animosity between the rival camps - and here we list the top ten most aggressive rivalries in world football.