10 Reasons Luis Figo Is The Wrong Man For FIFA
If the World Cup isn't broken why try and fix it, Luis?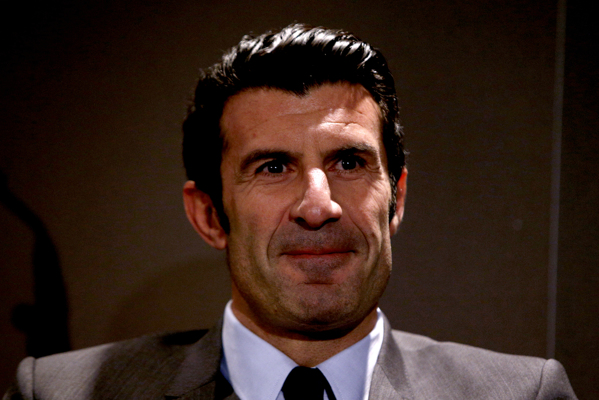 Finally, the football world has thrown up some competition to run against the mighty rule of Sepp Blatter. We have Michael van Praag, Prince Ali of Jordan, and most intriguingly, Luis Figo, battling it out with the current leader over who will steer the football world into a new era. Figo is as slick now as he was gracing the Nou Camp, Bernabeu and San Siro. He's got the late 20's audience interested. They're the breed of football fan who grew up watching him and Rivaldo tear La Liga to pieces, before his infamous switch to Real Madrid to partner up with the original Ronaldo, Raul and Zinedine Zidane. During his 20 year career, Figo made 578 league appearances across four clubs (Sporting, Barcelona, Real Madrid, Inter) and tallied up 93 goals, with an extra 27 goals coming in his 133 Champions League games. And that's not even mentioning assists. Figo notched up the second highest amount of assists in La Liga, with 105 coming during his 10 year spell in Spain. Lionel Messi only just got round to making it 106 last week... Even during a time when defenders could actually defend, Figo ran the show. And now many view him as their champion to run the FIFA show, in a desperate bid to salvage their 90's football dreams. But is the Portuguese legend really suitable to be president of the footballing world? At the risk of breaking your heart, get ready to hear 10 reasons why Luis Figo is the wrong man to be put in charge of FIFA.