10 Refereeing Decisions That Totally Screwed Newcastle United
"Here, ref, you should have gone to Specsavers..."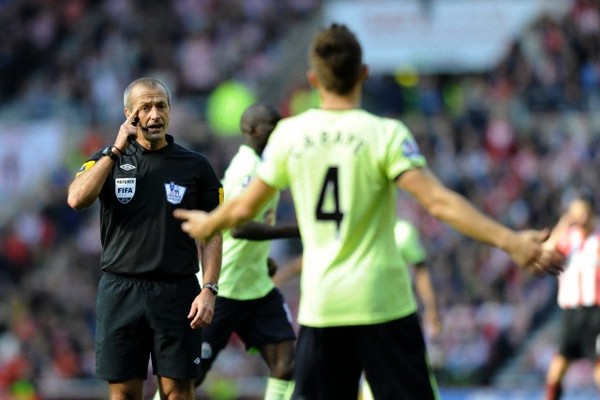 Football wouldn't be the same without poor refereeing. What would we moan about after the game or scream about during it? Imagine a match where the officials get everything correct and you trot home afterwards with three points in your rucksack and a beaming smile across your face. Actually, that sounds brilliant doesn't it? Although, if you're a Newcastle United fan it's probably a feeling that you have rarely felt? The people of Tyneside enjoy a good rant about an incompetent official almost as much as seeing the ball hit the back of the net and luckily for them there has been a number of disgraceful decisions to analyse throughout the Magpies' Premier League history. There is nothing more gut wrenching than a wrongly disallowed goal that would have put your side in front against Manchester United or a player being wrongly dismissed for nothing more than a graze down an opponents shin.
Be warned
. This list could bring back painful memories that you thought you had forgotten and fill you with bubbling fury that subsequently ruins your day.
10. Mike Jones Vs Manchester City (12.01.2014)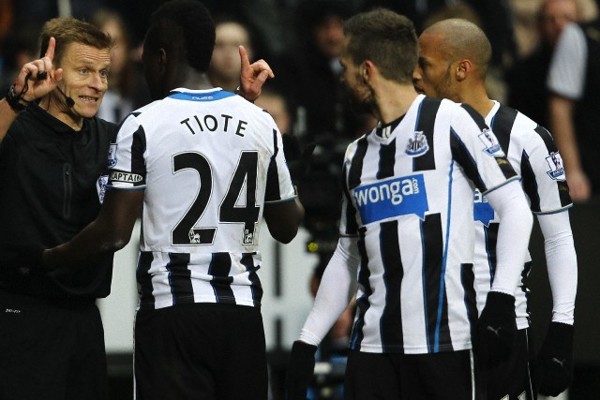 Scoreline: Newcastle 0-2 Manchester City
Newcastle trailed 1-0 after Edin Dzeko's eight minute strike had put Manchester City in front. Just after the half-hour mark - after a particular pleasing period of football from the Magpies - Cheick Tiote hit what looked like a legitimate leveller but referee, MIke Jones decided to rule it out (for no obvious reason). The Ivorian's long-range blast was ruled out due to Yoan Gouffran (who didn't interfere with play in any way) being offside and the decision left Alan Pardew completely incensed on the sideline. It seemed that Joe Hart's half-hearted appeal was taken seriously by Jones and City went on to win the game 2-0. No football fans in the world want to see that kind of goal disallowed and Jones was dropped by the Premier League the following week for his unforgivable blunder.