10 Things Arsenal Want You To Forget About Arsene Wenger
Arsene Wenger is the longest-serving manager in the Premier League and that doesn't happen without some headaches.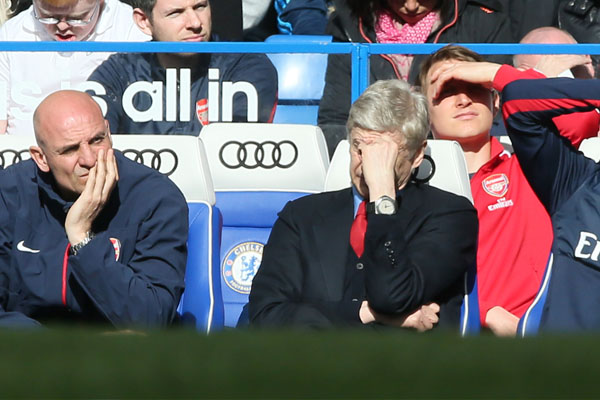 Alastair Grant/AP/Press Association ImagesArsene Wenger is the Premier League€™s longest-serving manager with 18 seasons under his belt at Arsenal, and while that near-two-decade tenure has brought success and silverware, it has also brought grief and despair. Wenger has won five FA Cups and three Premier League crowns during his time with the Gunners, was inducted into the English Football Hall of Fame in 2006 and has three times been named Premier League Manager of the Season. But he€™s also been called a €˜specialist in failure€™ by Chelsea manager Jose Mourinho, been involved in public spats with Sir Alex Ferguson, and once oversaw Arsenal€™s heaviest-ever defeat since 1896. His transfer dealings have been called into question; he€™s seen star players leave for title rivals and has presided over a trophy drought that would put the Sahara desert to shame. No, things have not always gone swimmingly for the Frenchman and while there have been more than a few Champagne moments to celebrate, Wenger has suffered his fair-share of disappointments since 1996. When we look back on the veteran manager€™s illustrious career years from now, we may well need to omit one or two unflattering statistics from the eulogies. With that in mind, here we take a look at 10 Things Arsenal Want You To Forget About Arsene Wenger.