10 Things Liverpool Fans Need To Know About Adam Lallana
The low-down on Liverpool's new £25m man.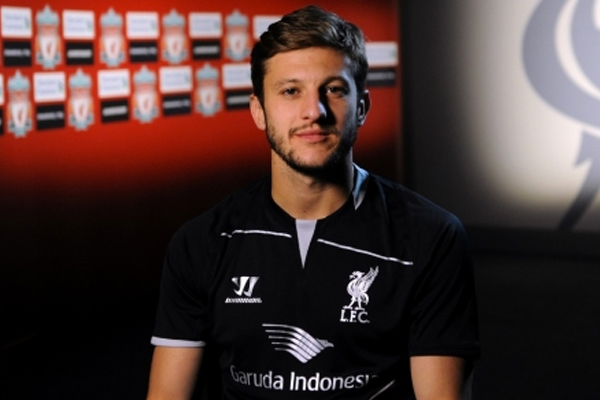 LiverpoolFC.comMore than a few eye-brows will have been raised today when Liverpool finally completed their £25m deal to sign England's dynamic midfielder Adam Lallana, as his former club Southampton continue their extraordinary fire sale of their best and brightest talents ahead of a new season under Ronald Koeman. Not least of those eyebrows belonged to Newcastle manager Alan Pardew, Lallana's former boss at Southampton, who decried the price-tag (as well as that which took fellow former Saint Luke Shaw to Manchester United last week), and there might well be something in his claims that domestic players are simply too expensive for mid-table sides. But then Liverpool are not a mid-table side, and nor would they ever admit to such a label even if their short-term record suggested it, and the signing of Lallana is another statement of intent for a team and a manager looking to kick on from last season and turn very close competition into a sustained and solidly based title tilt. With rumours suggesting that Brendan Rodgers will add more defensive steel to his team ahead of the August kick-off, having already brought in Rickie Lambert, Liverpool are shaping up nicely for the new season, even with one of their stars languishing in disgrace. So what do we know about Adam Lallana, the latest addition to Liverpool's arsenal of players? And more importantly, how will he fare at Anfield?