10 Things Steven Gerrard Wants Liverpool Fans To Forget
"Steve Gerrard, Gerrard. He slipped up on his..."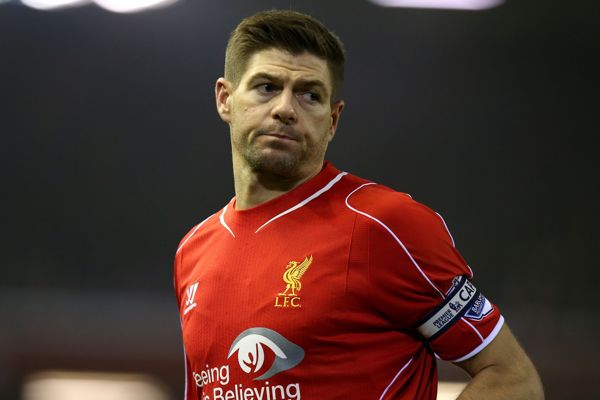 After a career that has spanned some 17 years, taken in almost every major honour a player can win, and provided some of the Premier League's most iconic moments, 2015 will see Steven Gerrard finally call time on his career in England. Departing for a nice cushy job pinging 50 yard passes to Robbie Keane in Los Angeles, Gerrard leaves behind a legacy that will likely never be surpassed at Liverpool FC. Since making his debut in 1998 he's made over 700 appearances, scored almost 200 goals, and collected 114 caps for England in the process - plus he'll have a nice big cabinet at home lined with a Champion's League, a few FA Cups, and loads of those little trophies that the sponsors give you for getting man of the match. However it's not all been plain sailing. By Gerrard's own admission there remains a number of ambitions that he'll be leaving unfulfilled, and despite a reputation as a thoroughly nice bloke he's had more than his fair share of off the field controversies. Add to that a slight tendency for making huge costly mistakes for his teams, and anybody playing close attention might not be looking at his legacy with quite such rose-tinted specs on. A top player who's destined to be remembered fondly by almost all football fans, Steven Gerrard nonetheless has a lot of moments he'll be desperate for people to forget about once he hangs up his boots for good.