11 Most Ridiculous Excuses For Losing Football Matches
If in doubt, blame it on Mick Jagger.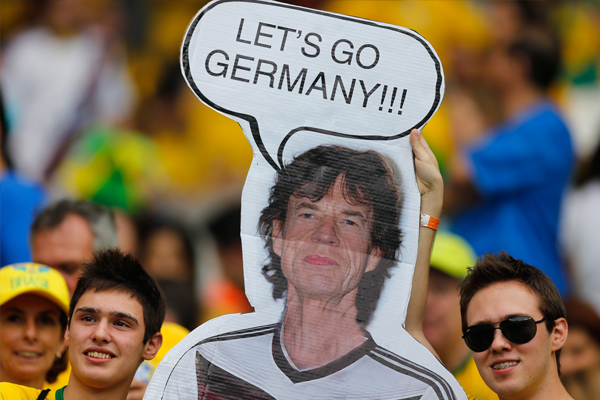 Excuses in football are like ridiculous coloured boots and fake injuries - they get more and more heavily involved in the game as the years advance - but unlike the light-weight, luminous green footwear that is making the humble black boot a thing of the past, blaming victory on everything and everyone other than being bad at your job has been long associated with the beautiful game. Just ask Luca Vialli, who blamed his team's loss once on hot weather, or Alan Pardew, who is pretty much the king of football excuses, regardless of the logic behind much of what he says. Plucky minnows Rotherham have long been linked to an urban legend/probable truth that former 'keeper Chris Mooney once blamed his failure to deal with a particularly tame shot that squeezed through his legs on the sun reflecting off team-mate Nick Smith's bald head, which presumably, the centre-half had been sticking into a bowling ball polishing machine or something ahead of the game. Meanwhile, Rafa Benitez somewhat ludicrously suggested that his side didn't win the Premier League under his leadership because they didn't sign Matthew Upson from West Ham, which in itself is also pretty difficult to take seriously. It's not all silliness though - in a characteristically open assessment of his side's terrible 7-2 drubbing at the hands of Spurs, Bill Shankly once frankly admitted that his side wouldn't have lost if Jimmy Greaves hadn't scored four goals. Which is pretty difficult to argue with considering the maths. All sensible assessments aside, the moments immediately following a defeat can be an emotional time, which is precisely why post-match interviews can be such terse, comically strained affairs, and why managers and players will literally pluck any scapegoat out of the air that occurs to them rather than holding their hands up and simply admitting that the better side won. No, it's far better to blame voodoo curses than that...