15 Worst Ever Sunderland Premier League Signings
Black Cats that just weren't good enough...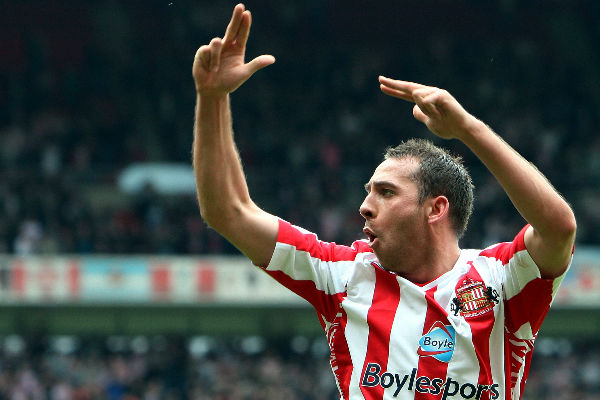 Over the years, Sunderland have made some shrewd moves. Kevin Phillips was snapped up for just £325,000 from Watford back in 1997 and went on to win the European Golden Boot. Simon Mignolet was signed for £2 million before his impressive form led to a £10 million switch to Liverpool. And even more recently, Jermain Defoe's 'no money involved' swap move from Toronto is looking like a fantastic piece of business. But for every one transfer that the Black Cats have got right, it seems like another five have gone horribly wrong. In times of dire need, a team might splash the cash on a proven goalscorer to find he's nothing more than a joke on legs. Sometimes a well-considered loan move to re-ignite a team's season could result in a player barely touching the ball. And on rare occasions it's been known for teams to sign the wrong player entirely. These three scenarios have all been played out by Sunderland. The following list may not necessarily include the worst Sunderland players from their Premier League era, instead, this list is designed to honour the worst signings. Transfer deals that have left fans scratching their heads for years, and are only now ready to laugh about them. This sounds like an easy task, considering some horror stories from the Sunderland saga. Instead, it's quite the opposite. The very fact that David Healy, El Hadji Diouf and the infamous Cabral have been omitted from this list speaks volumes... In fact, there are 10 more players who are equally deserving of inclusion, but most of these choices have found a way in due to their price tags. Here goes...