5 Reasons Cristiano Ronaldo Should Not Retire From Portugal After World Cup 2018
He might be 33, but Ronaldo still has a lot to offer to his national side.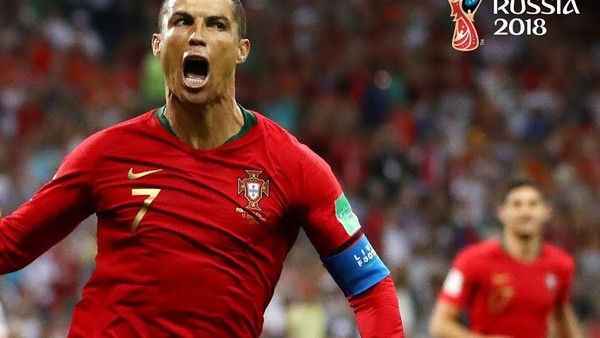 30 June saw the two best players on the planet, Cristiano Ronaldo and Lionel Messi, get eliminated from the World Cup. Despite their best efforts, neither player could help their sides overcome tough opposition and remain in the tournament.
Ronaldo is 33 years old now and will be 37 in 2022 when the next World Cup rolls around, so it's only natural that many people believed that this was his last chance to lift the famous trophy with his national side.
The Real Madrid star is definitely entering the latter stages of his career and is currently a European Champion with Portugal, so might be thinking about taking this opportunity to announce his international retirement on a relative high and give up on the chance of ever reaching a World Cup final or winning the tournament.
There are arguments to be made in favour of such a decision, but there are plenty of reasons why Ronaldo should stick around a little longer. He's an iconic player who clearly loves representing his country, and his performances at the 2018 World Cup showed that he still has a lot to offer Portugal.
5. He's Still Got It
Ronaldo might be 33 years old, but he only seems to be getting better, especially for his national side. He scored one goal at the 2006 World Cup, another in 2010, and one more in 2014, giving him three World Cup goals in total. This summer, in Portugal's opening game against Spain, he only needed 90 minutes to match that tally, scoring an impressive hat-trick against a great side.
He added a fourth goal in Portugal's group game with Morocco to enjoy his best ever tournament, and has been simply fantastic for his national side over the last couple of years. 2016 was his best ever year, with the Real Madrid forward scoring 13 goals in 13 games and playing a key part in helping his side become European Champions, despite not playing for much of the Euro 2016 final.
He kept his impeccable scoring record going in 2017 with 11 goals in 11 games and is clearly not done yet. A lifelong winner, Ronaldo will be terribly disappointed to have gone out of this World Cup at such an early stage, and maybe he won't make it all the way to the 2022 tournament, but he's still helping Portugal win games and scoring bucketloads of goals, and as long as he's doing that, he doesn't have much of a reason to stop.