5 Takeaways From UFC On FOX 30
The UFC has hit another milestone on FOX just months before it parts ways with the network.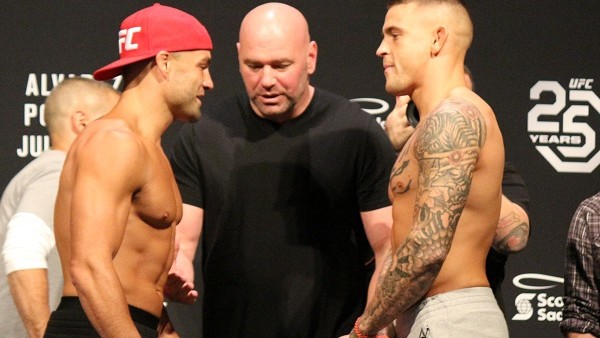 UFC on FOX 30 was another milestone for the MMA promotion on the big FOX network. Thirty shows, and this one, in Calgary, Alberta, featuring three former champions on the main card. It was a stacked event, meant to make up for a shoddy debut in the Canadian city in 2012, where UFC 149 practically disintegrated before fans' eyes. Fight after fight fell off that PPV event due to injury.
At UFC Calgary, there were no such issues. Not only did the card, as announced, hold together, but it featured some of the best action of the summer inside the cage. From the opening bout, where Devin Powell landed two thunderous liver kicks to demolish Alvaro Herrera, to Jose Aldo dropping Jeremy Stephens with body shots in the co-main event, the 30th installment of UFC on FOX delivered.
Which makes it a shame that it will be one of the last UFC on FOX shows ever. The promotion will jump to ESPN in 2019, joining the sports network's lengthy list of properties.
With so much going on — and possible title contenders ready to emerge — there was lots to digest from UFC on FOX 30. Here's a look at five major takeaways from the event.
5. Jose Aldo Is Not Done Yet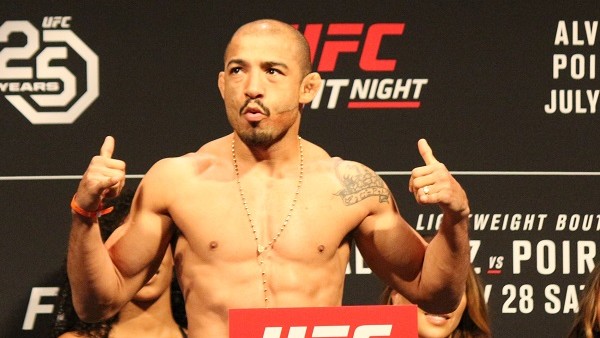 Perhaps the most impressive performance at UFC on FOX 30 came from former featherweight champion Jose Aldo. Aldo was in a precarious position coming into the weekend. He'd lost three of his last four fights. Lost his title - twice. It was a shocking downfall for the once-dominant fighter: undefeated for years, feared by all at 145lbs, as intimidating as they come.
Yet losses to Conor McGregor and Max Holloway had seen the illusion of invincibility shattered. What was left was talk that Aldo was a broken man, a shadow of his former self. Well that talk should be put to bed as of Saturday. Jose Aldo stood toe-to-toe with one of the most dangerous power punchers in the division, Jeremy Stephens. Stephens was on the best run of his career, having won three straight fights against top-flight competition.
That Aldo seemed happy to stand and return fire against 'Lil Heathen' was something of a surprise, given the safer bet would have been to stay on his horse and utilize leg kicks. However, Aldo perhaps knew something the rest of us didn't, as late in the first round he connected with a body shot that momentarily crumpled Jeremy Stephens. Aldo pounced, landing a ferocious barrage of ground and pound. Try as he might Stephens could not escape the onslaught.
Don't call it a comeback, because Jose Aldo never truly left, but this is a quality win for the former champion and a reminder of the threat he remains in the division.