The Ashes: 5 Things We Learned From The Second Test
After the optimism of Cardiff comes the humiliation of Lord's. Where now for England and Australia?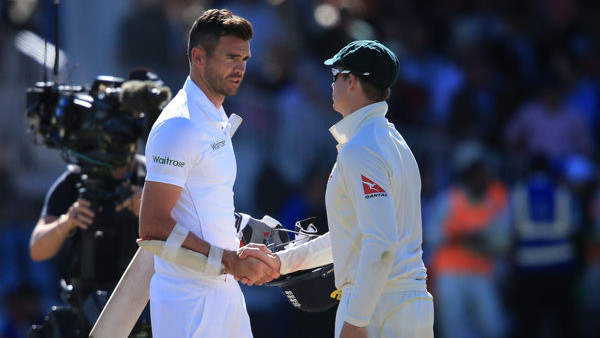 And there I was, thinking a corner had been turned. Thinking that maybe England and Australia weren't so far apart, that maybe Australia had arrived onto British shores a little long in the tooth, that England were revitalised by the thrilling one day series with New Zealand. The past four days of Test cricket have put rest to that idea however, and Australia have levelled the series with a whopping 405-run victory. To put that in perspective, it is the 9th largest margin of victory (by runs) in the history of Test cricket, and the largest in the the 21st century for a team losing at home. England were hammered, to put it mildly. 
Australia dominated from the toss all the way to the final wicket. At no point did England even seem to be worthy of playing the same sport as Australia, let alone the same match. Whilst Australia's bright spots were plenty, England's come with a slice of insecurity. Yes, Alastair Cook scored an excellent 96, but he hasn't scored an Ashes century for a long while. Ben Stokes impressed in the first innings, but left his brain in the pavilion in the second. Jimmy Anderson went wicketless in a test at Lord's for the first time in his career.
So what can we take away from the second Ashes test match? If you happen to be an England fan, maybe you shouldn't read on...
5. Australia Are A Stronger Side Without Shane Watson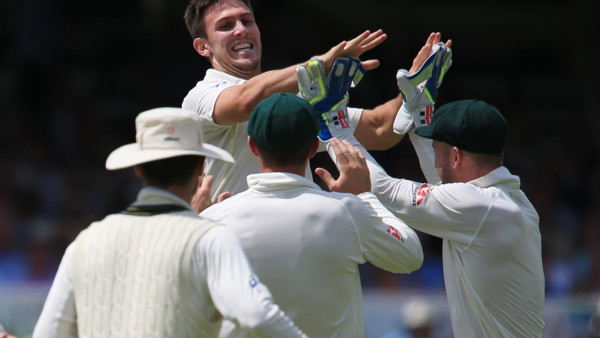 In the column immediately following the first test, I talked about how Shane Watson's days as a test cricketer were numbered. This predictably came true, and Watson was dropped in favour of Mitchell Marsh. It is extremely unlikely that Watson will return to the side now (injuries notwithstanding), so he'll most likely finish his test career with a batting average of 35.19 and a bowling average of 33.89. Not bad numbers, yes, but Australia would have expected more. 
In his place came Mitchell Marsh, 10 years younger and likely to be one of the cornerstones of this Australian side going forward. Marsh didn't exactly blow anyone away in this game, but he displayed a knack for making things happen by taking the key wickets of Cook and Stokes in the first innings when both looked certain to reach three figures, and then biffing a quick-fire 27 (not out) in Australia's second innings that allowed Michael Clarke to declare earlier and organise a day at the golf course tomorrow.
By taking Watson's neuroses out of the side and replacing them with the youthful vigour of Marsh, Australia have arguably made themselves a stronger side. No longer is the side anchored by a walking-LBW who doesn't offer much with the ball anymore, instead a genuine fourth seamer and hard-hitting batsmen comes in at four down. 
Whilst in completely different circumstances, a similar argument can be made for the introduction of Peter Nevill after Brad Haddin ruled himself out of the game. Nevill performed well, scoring an assured 45 in the first innings and taking seven catches in total in the match. Haddin's lack of form (usually following Watson's wicket) weakened the Aussie spine slightly, an issue that most likely won't be a problem with a keeper averaging 44.30 in his First Class career, second only to AB de Villiers for current test wicket keepers.
Two changes, one forced and one decided, but a huge change to the Australian side.