The Ashes: 5 Things We Learned From The Second Test
4. Flat Pitches Will Suit Australia More Than England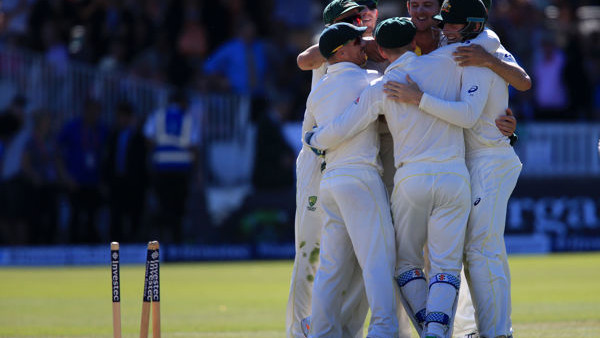 Once again, the pitch will be discussed at length by pundits and media types over the coming week. The wicket at Cardiff was slow and seemingly did a lot to numb Australia's pace barrage, whereas the Lord's wicket was flatter than the proverbial pancake, a paradise for a batsman. Well, that turned out to be true, although only so if you happened to be a batsman born in Australia. The tourists plundered some 566 runs in their first innings for the loss of a paltry eight wickets, Steve Smith scoring 215 and Chris Rogers chipping in with a useful 173. In fact, the total runs scored by Smith and Rogers in the match (495) far outscored the entire England side (415). Sure, the pitch was flat, but it was flat for both teams.
Which is where the pre-series talk of Australia's pace bowling attack supremacy comes into it. Despite containing two left-arm fast bowlers, the variety on offer from the Aussies seems in a different world to England right now. A flat pitch might in theory make life easier for the batsman, but Mitchell Johnson on a flat pitch is a different prospect to Mitchell Johnson on a slow pitch, as shown with his fiery spells throughout the match. Add to this Mitchell Starc's ability to target the stumps and Josh Hazelwood's nagging accuracy, not to mention Mitchell Marsh popping up every now and then to remove key batsman, and you've got a far superior attack. 
Basically, flat pitches suit Australia. It suits their more attacking style of batting, and it certainly suits their varied, aggressive bowling. England would be wise to look into preparing more slow wickets for the remaining three tests.